Partnering on Global Cybercrime: A Group Effort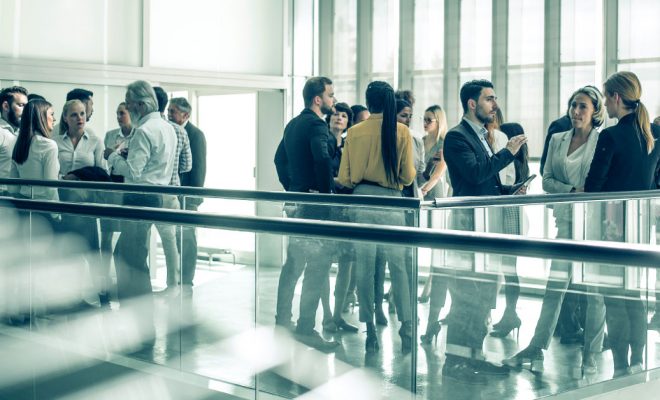 As daily life and business becomes more digitized, cybersecurity is increasingly a topic of global importance not just for cyber professionals, but for everyone. Cybercriminals continue to become faster and more sophisticated, trying to outmaneuver the organizations aiming to take them down, and have become increasingly difficult to contain. Organizations are struggling with evolving threats, a growing attack surface, and a serious cybersecurity skills shortage. Differences in capabilities between public and private sector organizations or even between industries also contribute to these difficulties by potentially cracking a door for cybercriminals.
Perhaps more important though is the fact that cybercriminals face no hard boundaries online, whereas organizations (the defenders) face many, in terms of geography, laws, and regulations. Defending and protecting against attacks is challenging enough, but dismantling an attack and completing attribution takes more than one person or one organization and involves law enforcement. To keep up with the increasing number of cyberattacks, organizations – public and private — need to work together to develop a new approach to cyber defense.
Earlier this year, the World Economic Forum launched its Partnership against Cybercrime. This global multi-stakeholder collaboration brought together multiple leading organizations from numerous sectors, both public and private, to address the growing problem of cybercrime. The initiative recognized the difference in capabilities between private and public organizations when it came to creating an actionable threat and law enforcement response, as well as the major skills deficiency both areas were facing as a result of the skills gap. Thus, experts from various sectors united to amplify public-private cooperation against cybercrime, address the skills gap, and continue steps forward in efforts to disrupt cybercrime ecosystems.
Partners of the initiative comprise key private and public stakeholders, including leading law enforcement agencies, international organizations, cybersecurity companies, service and platform providers, global corporations and leading not-for-profit alliances.
Throughout this inaugural year, the initiative's Working Group has engaged in collaborative discussions to build the most action-oriented and forward-thinking responses to the challenges they faced. The Partnership Against Cybercrime Reportis a milestone marker for the initiatives each partner committed to as part of the Working Group and reflects the efforts within this collaborative mission. It contains recommendations for public and private organizations in three major areas: public-private cooperation in cybercrime investigations, taking collaborative action to disrupt cybercrime ecosystems, and establishing a global alliance against cybercrime to further scale existing efforts.
WEF and Fortinet share the belief that cybersecurity will have an indefinite effect on the success of the digital future and economy. With the unprecedented growth of cyberattacks over the past year, the need for effective collaboration in cyber defense became apparent. Disrupting cybercriminals and dismantling the attack infrastructure is a joint responsibility that requires strong, trusted relationships with other organizations. To turn beliefs into action, Fortinet serves as a founding member of the World Economic Forum's Centre for Cybersecurity and inaugural members of the Partnership against Cybercrime Working Group and support multiple initiatives for the WEF Centre for Cybersecurity. Ken Xie is a board member for the WEF C4C and Phil Quade is a member of the WEF Global Future Council for Cybersecurity.
Cybercriminals operate like a business and if we keep forcing them to start over, rebuild, and shift tactics, the better off the digital world will be. The goal is not to only prevent attacks, we want to dismantle and force cybercriminals to change models, approaches, and techniques, which require time and resources.
This was the same reasoning behind Fortinet's relationships with government agencies and international law enforcement organizations like NATO and Interpol, and critical partners such as KISA, OASIS and MITRE. As part of the Partnership against Cybercrime, WEF partners and thought leaders have combined their experience and resources to form a new center of threat intelligence that can actively produce methods of addressing and driving momentum against growing cyber threats across the globe.
With this, Fortinet is able to further carry out our mission to secure the largest enterprise, service provider, and government organizations in the world and our commitment to strengthening collaboration between the public and private sectors. Fortinet aims to foster the sharing of actionable threat intelligence between organizations and help shape the future of threat information sharing and mitigation against cyber threats. The World Economic Forum's Partnership Against Cybercrime is a powerful example of what can be accomplished when organizations work together to fight against global cyber threats.
Read more about WEF'S Partnership against Cybercrime and Fortinet's efforts as part of the Working Group.