Sophos: Important Product Lifecycle Reminder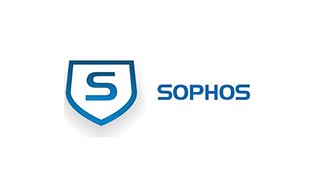 In July 2020, Sophos announced the End of Sale (EOS) and End of Life (EOL) dates for several products. Many have already reached their EOL date. For the remaining products, there are now 18 months or less until they are no longer supported or operational. We strongly suggest you act now if you have not done so already.

The table below details the remaining products, a reminder of their EOL date and migration path to a recommended Sophos product.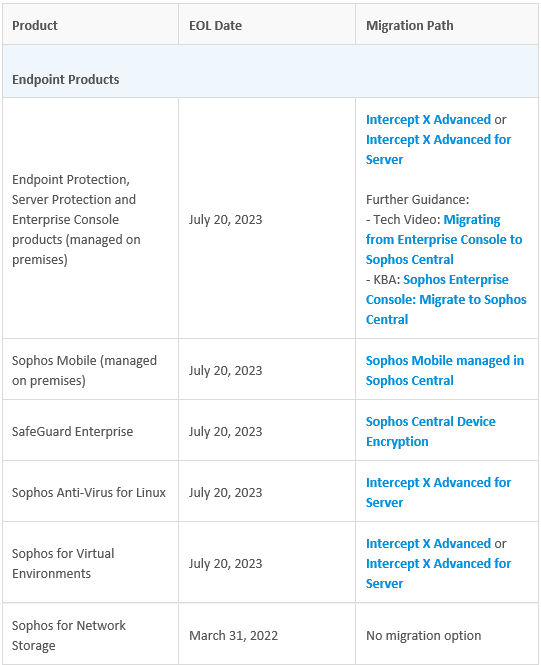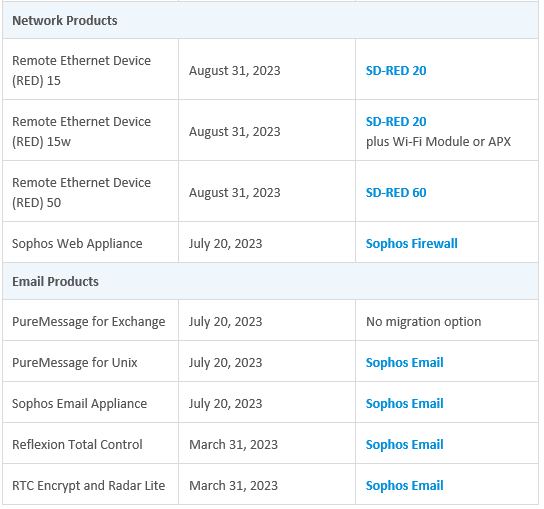 All of the products mentioned in the table above have reached their End of Sale date. This means:
• These products can no longer be purchased by new customers
• Existing customers of these products can renew until the EOL date
We strongly recommend that all customers create a plan to migrate to the recommended Sophos products before the EOL date. Given the aggressive nature of attacks that we continue to see across the industry, along with the ever-increasing pace of cybersecurity, customers should ensure that they have regular patching and upgrade plans.

Sophos has created a Frequently Asked Questions document to help answer common questions about this process. View the latest lifecycle information and migration paths for all products at any time on the Sophos website.

You can test drive Sophos products at any time via an instant online demo. You'll be up and running in less than a minute and will be able to explore fully the interfaces and capabilities.
Products no longer supported or operational
The following products were included in the July 2020 announcement and have already reached their EOL date. These products are no longer supported or operational.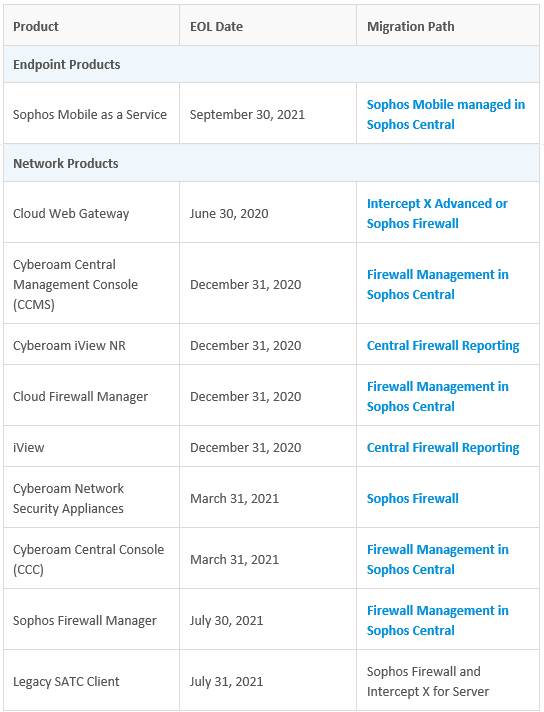 Thank you for choosing Sophos to secure your organization. We greatly appreciate and value the trust you place in us, and we are fully committed to giving you the best possible protection.

Sincerely,

Your Sophos Team