WatchGuard's Q1 2017 Internet Security Report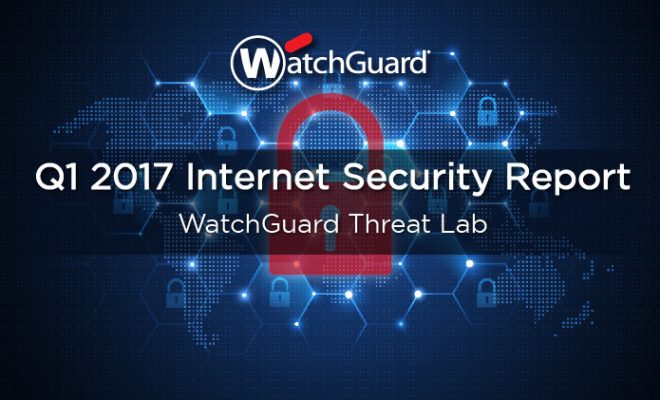 Today, I am excited to announce our Internet Security Report for Q1 2017. Each quarter, we examine data from our UTM appliances around the world in order to analyze the latest computer and network security threats affecting small to midsize businesses (SMBs) and distributed enterprises. In our latest report, we evaluate the quarter's top threats, provide an analysis of the CIA Vault 7 leak, feature new research on IoT cameras and deliver key defensive learnings for readers.
Some of the report's top trends and highlights include:
Linux malware is on the rise.
Legacy antivirus (AV) continues to miss new malware; at a higher rate.
The cybersecurity battleground is shifting toward web servers.
Attackers still exploit a major Android exploit from 2015.
New research on IoT device vulnerabilities.
WatchGuard's Internet Security Report is based on anonymized Firebox Feed data from tens of thousands of active WatchGuard UTM appliances worldwide. In Q1 2017, these appliances blocked more than 7 million malware variants and stopped more than 2.5 million network attacks.
Download the Full Report
To download the full 35 page report click here.
View the Infographic
Want to share this infographic on your website? Copy the code below:
<iframe src="//embed.widencdn.net/pdf/plus/watchguard/ih0uscnmtm/Internet_Security_Report_InfoGraphic_Q1_2017.pdf?u=pahuuz" width="100%" height="2600px" allowfullscreen webkitallowfullscreen></iframe>
Source: <a href="https://www.secplicity.org/2017/06/26/internet-security-report-2017-q1/">Q1 2017 Internet Security Insights (Infographic)</a>