WatchGuard Technologies Acquires Datablink and Adds Advanced Authentication to SMB Security Portfolio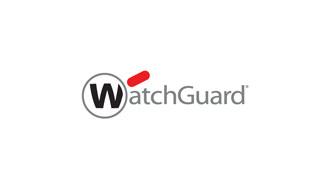 Acquisition will build on WatchGuard's portfolio of network and wireless security solutions, and make multi-factor authentication accessible for SMBs and distributed enterprises
SEATTLE – August 08, 2017 – WatchGuard® Technologies, a leader in advanced network security solutions, today announced that it has closed the acquisition of Datablink, a leading provider of advanced authentication solutions. This acquisition extends WatchGuard's security portfolio beyond network and wireless security, enabling the company to deliver advanced authentication to small to midsize businesses (SMB) and distributed enterprises.
According to the 2016 Data Breach Investigations Report, 63 percent of confirmed data breaches involved leveraging weak default or stolen passwords, proving that multi-factor authentication is a critical component to any organization's overall approach to data security. Unfortunately, cost and complexity has kept this technology out of reach for most SMB and mid-market organizations. WatchGuard has a proven track record breaking down that barrier across multiple security markets –network security, advanced threat detection and response, and wireless security. Advanced authentication is next.
"Our vision has always been to make high-end enterprise-grade security accessible to everyone, regardless of company size or technical capabilities. Until now, the only barrier standing between the SMB market and mass adoption of authentication technology has been accessibility," said Prakash Panjwani, CEO of WatchGuard. "We're excited to expand our portfolio and believe when we launch the new cloud-based authentication service next year, we'll be hitting the market at the perfect time."
WatchGuard is entirely channel-driven. For more than 20 years, the company has taken enterprise-grade security solutions and made them simple and easy for partners to sell. This latest acquisition continues that tradition. Partners can offer more value to customers, because offering authentication as a cloud service eliminates many of the costs and complexities associated with traditional, on-premise authentication deployments. This also aligns with WatchGuard's strategic focus on enabling both its VAR community and its rapidly growing community of MSSP partners.
"Datablink has been a leader in the advanced authentication space for more than 10 years. The increased investment that comes with this transaction will accelerate our investment in a cloud-based authentication service that makes simple, widely-accessible advanced authentication a reality," said Alexandre Cagnoni, Datablink CEO and CTO. "Beyond the technology, WatchGuard's broad ecosystem of established SMB and mid-market VARs and MSSPs will ensure that the service is immediately available to businesses around the world."
WatchGuard's plan is to bring the Datablink advanced authentication as a fully cloud-based service for SMBs and distributed enterprises. The solution will enable WatchGuard partners and customers to implement strong authentication for network access, remote network access, privileged user access, SaaS application access and employee workstation access.
"Adding another solution that's complementary to our core security offerings is a tremendous business opportunity for our partners," said Panjwani. "Not only will they be able to broaden their own security portfolios with powerful authentication, but they will be able to offer it as a service, which reduces deployment, management, and support burdens."