XG Firewall 17.5 MR14 Released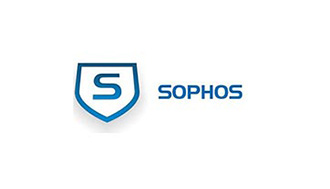 Hi XG Community!
We've released XG Firewall 17.5 MR14. Initially, the firmware will be available by manual download from the Licensing Portal. We will gradually release the firmware via auto-update to customers.
Please visit the following link for more information regarding the upgrade process: Sophos XG Firewall: How to upgrade the firmware.
Note: The upgrade from version 17.5 MR14 to 18.0 will follow soon.
Maintenance Release
Provides CLI option to disable captcha authentication separately for the webadmin and user portal either globally (including WAN zone) or only on the VPN zone. Also resolves captcha authentication issue for IPv6 on LAN zone
Provides updated Geoip mapping database
Many issues resolved
Important Issues Resolved
NC-59129 [Authentication] Authentication Failed due to SSL VPN (MAC BINDING) – Logging does not carry any information for the cause.
NC-51919 [Firewall] Appliance is getting auto rebooted with Kernel dumps intermittently
NC-52429 [Firewall] Web admin access lost for 10+ minutes after HA fail-over in case of DNAT policy configured with FQDN
NC-58339 [Firewall] Local ACL Exception rule doesn't work if Any-Any drop firewall rule is created
NC-59063 [Firmware Management] Remove expired CAs from SFOS
NC-53173 [IPsec] Intermittent connection interruption to local XG IP after IPsec rekeying, when we have conflicting left and right subnets
NC-58091 [IPsec] Sporadically unable to connect SA's on IKEv2 S2S Tunnel
NC-58983 [IPsec] Intermittently incorrect IKE_SA proposal combination is being sent by XG during IKE_SA rekeying.
NC-59440 [IPsec] IPsec tunnel not getting reinitiated after PPPoE reconnect
NC-46109 [RED] No proper forwarding if bridging 3 or more RED s2s tunnels on an XG
NC-60854 [RED] Red S2S tunnel static routes disappear on firmware update
NC-60162 [Reporting] Internal Server Error for Web admin or user portal on XEN virtual platform
NC-30728 [SSLVPN] Compression settings not applied for IPv4 and IPv6 (SSLVPN remote access). Basically configuration settings for comp-lzo attribute are incorrect in the ovpn file.
NC-59080 [SSLVPN] Performance improvements in SSLVPN (Site to Site)
NC-59626 [SSLVPN] SSLVPN in busy state : HA
NC-59970 [SSLVPN] All the SSL VPN Live connected users get disconnected when admin change the group of one SSL VPN connected user
NC-58165 [Static Routing] Geoip db update
NC-59932 [UI Framework] Unable to login to user portal or web admin console using Internet Explorer 11
NC-61956 [UI Framework] WebAdmin Console/User Portal not accessible after 17.5 MR13 upgrade because space in certificate name
NC-56821 [Up2Date Client] SSLVPN client downloading with the 0KB in HA
NC-50274 [Web] Unable to block .bat files
NC-50710 [Web] Username is not showing up in the captive portal when the user logged in while using custom HTML template
Download
To manually install the upgrade, you can download the firmware from the Licensing Portal. Please refer to Sophos XG Firewall: How to upgrade the firmware.