TDR 6.0.0 is now integrated into WatchGuard Cloud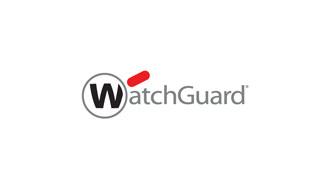 We have listened to you and unification has arrived! The Threat Detection and Response (TDR) UI is now integrated into WatchGuard Cloud with the release of TDR 6.0.0. We have moved and mapped all Operator, Account, and License management into WatchGuard Cloud, while providing the familiar TDR UI directly in WatchGuard Cloud. Here are some features to look for:
Account Management – TDR will now use the accounts you create and manage from WatchGuard Cloud. You will no longer have to maintain two different account trees between WatchGuard Cloud and TDR.
Inventory Management – You can assign TDR licenses from your Service Provider account into a child Subscriber account in the same UI you use to assign AuthPoint licenses and perform all other Inventory management in WatchGuard Cloud.
Tier-2+ Operators – With the WatchGuard Cloud integration, you will now have the ability to create operators for tier-2 accounts with access to TDR.
Account Delegation – With the WatchGuard Cloud integration, you can now delegate accounts that have TDR licenses to another Service Provider.
Tier-3 TDR accounts – Because Tier-2 Service Providers are allowed to allocate inventory to their Tier-3 accounts, they will be able to allocate Host Sensors to Tier-3 accounts. TDR will be fully accessible in that Tier-3 account.
Legacy TDR UI – You will still be able to use the legacy TDR UI for all Tier-1 accounts and all Tier-2 accounts that were originally created in TDR.
TDR Host Status and Indicator Subscriber Tiles – The Host Status and Indicator tiles are the first dashboard tiles available in WatchGuard Cloud . These are the first of more tiles to come.
As exciting as this is, there are a few things all TDR users should be aware of:
All top-level Customers (Tier-1 Subscribers) can start using the integrated TDR UI Immediately.
All top-level Partners (Tier-1 Service Providers) will have to perform a one-time migration and mapping procedure. You will manually link an existing WatchGuard Cloud Tier-2 account to an existing Tier-2 TDR account. While this is not required immediately, as you can still use the Legacy UI to manage existing accounts, it is required to access a Tier-2 TDR account in WatchGuard Cloud. For more information, see this KB article.
New TDR license allocations created after creating a new Tier-2+ account in WatchGuard Cloud will not be available in the legacy TDR UI.
This is the first of many product integrations to come. We continue to work towards a vision where WatchGuard Cloud is a single pane of glass for management of all WatchGuard products.
Contact
If you experience any issues with the integration or mapping and migration process, please contact WatchGuard Support. For Sales or Support questions, you can find phone numbers for your region online. If you contact WatchGuard Technical Support, please have your registered Firebox appliance Serial Number or Partner ID available.