NSS Labs NGFW Report: Fortinet Receives 4th Consecutive Recommended Rating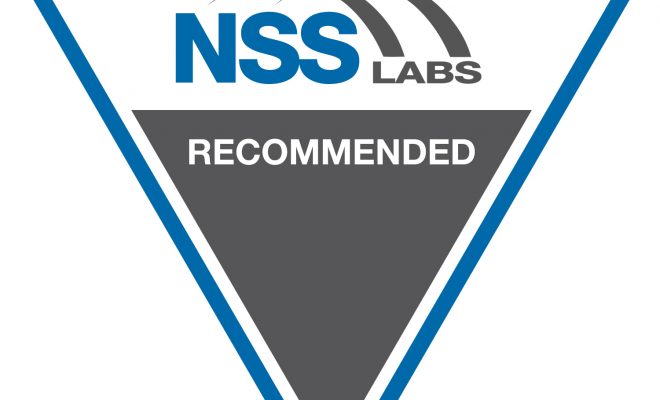 One of the biggest security challenges organizations face is sorting through solutions from literally hundreds of vendors in the IT market to find the one that is going to provide them with the best protection at a cost they can afford. Each of these vendors claims to solve critical security issues, and they use volumes of white papers and marketing campaigns to promote their solutions.
Of course, proper security is essential. As networks continue to expand and become more complex, organizations are increasingly reliant on effective security solutions to protect their digital assets. Unfortunately, that same network expansion means that most IT teams are close to being overwhelmed. More than ever, they simply don't have the time or resources to test and validate all of the options available to them.
Which is why it's hard to understate how valuable real-world testing is for customers and partners looking to find the best cybersecurity solutions to meet their needs. This is why Fortinet is committed to comprehensive third party testing across our entire range of security solutions. We have consistently submitted our Security Fabric products for independent testing in industry-recognized labs because such validation plays a critical role in helping cut through the noise to help customers make informed purchase decisions. These results also help us measure the success of our engineering against a wide range of competitors, and help us set goals for new features and solution improvements.
The reputation and expertise of NSS Labs is something many organizations have come to rely on to help them sort through the wide variety of vendors competing for a share of their security budget. We at Fortinet are committed to continuous testing through validations centers like NSS Labs. According to Vikram Phatak, chief executive officer of NSS Labs, "Our mission is to help customers make data-driven decisions based on real-world testing. Fortinet has consistently submitted their Security Fabric products to our various testing programs and is a great example of a security vendor that is committed to providing their customers with the information they need to make informed decisions about security technologies."
Which is why are happy to report the results of NSS Labs' recent Next-Generation Firewall (NGFW) Comparative report. The testing results show that Fortinet's FortiGate 3200D and 600D enterprise firewalls both offer organizations a powerful combination of security effectiveness, performance, and value, earning Fortinet its fourth consecutive NSS Labs NGFW Recommended rating.
NSS Labs NGFW Test Highlights:
Security Effectiveness: Fortinet solutions blocked 99.71% of exploits used in live testing, representing active attack campaigns every day, and stopped 99.24% of all attacks in the NSS Labs exploit library.
Encryption: A new category in this years' NSS Labs testing methodology, Fortinet's FortiGate 3200D delivered the industry's highest performance for inspecting and securing resource-intensive SSL encrypted traffic.
Network Performance: Fortinet's FortiGate 3200D also delivered 18.5 Gbps of throughput and an average latency of 4.6 microseconds, regardless of packet size.
Total Value: And with a Total Cost of Ownership (TCO) per protected Mbps of $5, the FortiGate 600D offers one of the best values. Likewise, the FortiGate 3200D has a TCO per protected Mbps of $9.
Fortinet Earns Its Fourth Consecutive NGFW Recommendation
NSS Labs conducts regular testing of the top NGFW vendors in the industry, subjecting competitive solutions to strenuous, real-world scenarios that test security effectiveness, network performance, and TCO. These results are used to generate their Security Value Map (SVM) and Comparative Reports.
Fortinet put its FortiGate 3200D and 600D enterprise firewalls to the test against active attacks to ensure for us and our customers that we remain incredibly effective security. The FortiGate 3200D excelled in real-world traffic performance testing, while the FortiGate 600D delivered excellent value per protected Mbps while delivering consistent effectivenss.
The volume of encrypted traffic has been steadily increasing in enterprise environments and requires significant resources to process and secure. According to FortiGuard Labs, SSL traffic now accounts for more than half of all traffic crossing through the network. Properly securing SSL traffic is very CPU intensive. But while inspecting SSL encrypted traffic significantly degrades the performance of other solutions, Fortinet delivered 13.3 Gbps of performance with encrypted traffic performance with the FortiGate 3200D, while supporting the highest average connections per second.
While these are excellent results, we also want to acknowledge that we missed a few evasions in initial testing which we were able to subsequently correct. This is one of the reasons why Fortinet consistently participates in third party tests is because they allow us to challenge our products and make them better. Fortinet R&D provided the fix, which has been validated by NSS and  confirmed that all evasions were blocked as a result.
The NGFW testing results are only part of the story, however. Fortinet has earned Recommended ratings for all of its solutions, across the entire range of NSS Labs testing. This makes the Fortinet Security Fabric the only security architecture that has been Recommended by NSS Labs, and certified to deliver high-performance security to protect the data center, network edge, and endpoints, as well as for breach detection.
In today's expanding and highly saturated security market, it is essential for organizations to have information to help them sort through the marketing noise in order to select and deploy solutions they can count on for effective protection. Organizations like NSS Labs are committed to filling that gap in the market, and we at Fortinet are proud participants. Organizations can be better protected when they are armed with precise and reliable information.
To download the NSS Labs 2017 Next-Generation Firewall Test reports for the FortiGate 3200D and 600D, please visit our Fortinet Certifications Homepage for details. You can also find details about Fortinet FortiGate Enterprise Firewall solutions here.
Join the conversation. Tell us how third party testing from organizations like NSS Labs has helped you find and select effective security solutions. You can also follow the conversation on Twitter, LinkedIn, and Facebook.