Meraki – SYSTEMS MANAGER IN THE NEWS!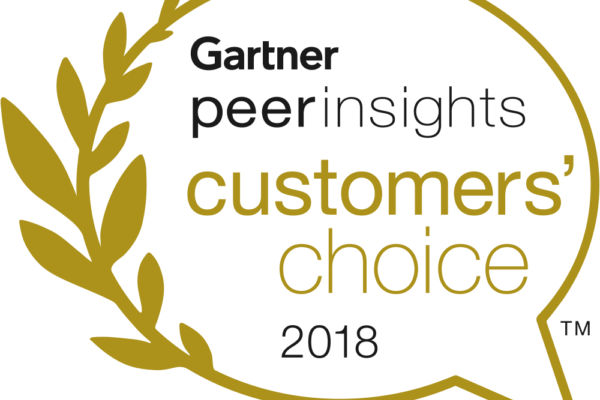 Cisco named a 2018 Gartner Peer Insights Customers' Choice for Enterprise Mobility Management Suites
Managing mobile devices is an increasingly daunting task for many organisations, as needs evolve from basic app and content management to protecting data and networks, setting granular policy configurations, meeting compliance standards, and managing user identity. As demands on IT teams increase, device management products like Cisco Meraki Systems Manager have evolved to include the capabilities needed to support the full cycle of device management.
The term Enterprise Mobility Management (EMM) has been used to describe a new evolution of mobility management – those that provide policy and configuration management tools for applications and content. In today's market, there are many EMM products, and organisations may find it difficult to compare functionality and features between competitive offerings.
By providing a platform for peer reviews, Gartner's Peer Insights Customers' Choice program allows customers to anonymously review and rate the many EMM products on the market in four categories: Evaluation and Contracting, Integration and Deployment, Service and Support, and Product Capabilities.
Cisco Systems, Inc. was recognised as a 2018 Gartner Peer Insights Customers' Choice for Enterprise Mobility Management Suites for its EMM product, Cisco Meraki Systems Manager. This distinction is given to vendors with both a large number of customer reviews and high overall rating in recognition of the tremendous accomplishment of pleasing customers. As of the writing of this article, Cisco has received 68 reviews on Gartner Peer Insights and has an average rating of 4.5 of out 5.
Click here to learn more about Cisco Meraki Systems Manager and start a free trial!
Cisco Systems, Inc. also received Gartner Peer Insights Customer Choice distinctions in Enterprise Network Firewall (ENFW) and Meeting Solutions.
Here's more of what customers said about Cisco Meraki Systems Manager on Gartner Peer Insights:
"Interface is user friendly & easy to manage without giving up powerful management features"
As of Aug 1, 2017, https://www.gartner.com/reviews/review/view/327734?pageNum=3&pid=8985
"Setup and Implementation was Effortless"
As of December 12, 2017, https://www.gartner.com/reviews/review/view/399769?pageNum=2&pid=8985
"Excellent BYOD tools for securing end users mobile devices"
As of Jan 26, 2018, https://www.gartner.com/reviews/review/view/421726?pid=8985