WatchGuard – DNSWatch: What Does It Mean to You?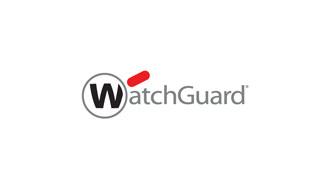 Last month WatchGuard announced the acquisition of Percipient Networks and its security-focused Domain Name System (DNS) service. We sat down with WatchGuard SVP of Product Management Andrew Young to understand what this new product offering, named DNSWatch, will mean for WatchGuard Channel Partners.
What is DNSWatch and how does it further enhance WatchGuard's product portfolio?
As demonstrated by the value of our Total Security Suite, there is no silver bullet when it comes to cyber security. The best chance an organization has to stop malicious attacks is to employ a layered defense. DNSWatch adds another layer to the Total Security Suite (TSS), as it monitors all outbound DNS requests and leverages a constantly updated feed of known malicious domains to proactively block traffic to dangerous sites. By operating at the DNS level, the service also provides protection across all ports and protocols, extending advanced security protection beyond what is currently covered by the use of proxies. DNSWatch will be licensed as part of TSS and will be available to all current and future TSS customers.
What are some of the key differentiators compared to other DNS filtering offerings?
DNSWatch also provides phishing education and awareness for both IT admins and their users. Rather than just blocking traffic to potentially malicious sites, the service redirects users to a 'blackhole' where additional information on the attack is collected and the user is presented with educational materials aimed at preventing future attacks. This messaging and content can be customized to provide information specific to an organization, such as company policies, follow-up procedures, and more.
Additionally, IT admins are provided with greater engagement and in-depth insights about the attack from the DNSWatch management console, including the origin of the attack, the potential risk if the customer didn't have DNSWatch enabled, and other important information that further enables managed service providers (MSPs) and IT admins to be their customers' expert.
What can WatchGuard Channel Partners expect next?
We are asking all our Channel Partners to 
join the active beta program
 where you can use the product firsthand and provide feedback straight to our product teams. So much of what we do at WatchGuard is guided by our Channel Partner community, and this is a great opportunity for you to provide input. We highly value all feedback, as it's critical to the success of our solutions and ensuring what we ultimately deliver meets all your needs.
DNSWatch is planned to launch in late Q1 of this year with a product roadmap that will play a critical role in our off-network security strategy and our ability to protect users no matter their physical location. You can look forward to additional details regarding DNSWatch in future communications and at our upcoming corporate events.