WatchGuard – Threat Detection and Response AD Helper 5.3.x and older End of Life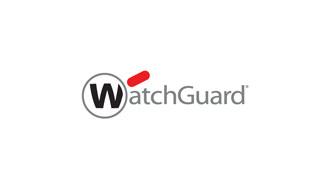 In line with WatchGuard's commitment to maintain the highest security standards for our customer data, Threat Detection and Response (TDR) will discontinue the use of TLS 1.0. Beginning on 20 June 2018, versions of the AD Helper lower than 5.4.0 will no longer communicate with TDR. To ensure your AD Helper continues to function as expected please upgrade to version 5.4.0 or higher prior to 20 June 2018.
The AD Helper keeps TDR synchronized with your local Active Directory. Hosts added or removed from your Active Directory Domain will be added or removed from TDR as periodic synchronization actions are performed. TDR also uses the AD helper to perform Host sensor installations over Windows file shares.  In the event your AD Helper does not upgrade you will lose remote installation and Active Directory synchronization capabilities.
For a majority of users that have the AD Helper running constantly, your AD helper will have already updated itself automatically. If you use the AD Helper infrequently, restart it before 20 June so that it can connect and automatically download and install the update. See below for instructions on how to check the version of your AD Helper and how to manually update it.
To check what version of the AD Helper you are running:
Log into TDR
Browse to Devices -> AD Helper
The version, installed hostname, and last heartbeat time is available in the table.
To upgrade to the latest version of the AD Helper:
Ensure the AD Helper application is running and successfully communicating with TDR. Your AD Helper should auto-update.
In the event your Ad Helper is not Communicating or cannot auto-update.

Open up the AD Helper UI and copy the Domain information for re-entering later
Uninstall the AD Helper using Windows Settings/Control Panel
Log into TDR
Browse to Devices -> AD Helper
Follow the instructions to Download and install the AD Helper
Open up the AD Helper UI and re-enter in the Domain information.
For more information on the AD Helper please click here. Thank you and enjoy!