Wi-Fi Cloud 8.8.3 Production Release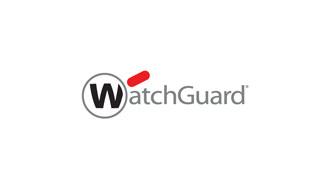 Summary:
WatchGuard Wi-Fi Cloud will be upgraded to version 8.8.3 starting on Friday, June 5, 2020.
When:
AMER region: Friday, June 5, 2020 (12:00AM – 6:00AM PDT)
EMEA region: Friday, June 5, 2020 (12:00AM – 6:00AM GMT)
APAC region: Saturday, June 6, 2020 (12:00AM – 6:00AM HKT)
Discover
All regions: Friday, June 5, 2020 (12:00AM – 6:00AM PDT)
Maintenance Window:
Duration:
User Impact:
Wi-Fi Cloud management services will be inaccessible during the maintenance activity.
There is no impact to customer Wi-Fi service. Access Points (AP) will still be functional and provide connectivity and security.
Captive portal splash pages will be functional for guest access.
After the Wi-Fi Cloud upgrade is complete, AP firmware will be updated based on your configured settings for scheduled automatic update or manual update. Each AP requires approximately 10 minutes to complete the firmware update depending on your Internet link and available bandwidth.
Enhancements:
You can now configure tri-radio AP models so that the AP operates in full WIPS sensor mode on radio 1 (2.4 GHz) and radio 2 (5 GHz), while the third radio is disabled.
The AP325 is now PoE 802.3af compliant. The AP now operates with full capabilities in both 802.3af (PoE) and 802.3at (PoE+) power modes.
You can now enable Cloud Integration Point (CIP) mode for the AP420 in Discover.
Added hardware-based encryption support for IPSec tunnels to increase the throughput and performance on AP420 devices.
Added support for TCP MSS (maximum segment size) clamping in the EoGRE, IPSec, and VxLAN tunnel configuration.
Some changes have been made to the LED behavior for the radio and LAN indicators on an AP.

A radio LED indicator is on when the radio is operational with an enabled SSID or if WIPS scanning is in progress on the radio.
The primary LAN LED indicator is on when the interface is connected and up. Any additional LAN ports on the AP will be indicated as on when a VLAN extension, wired extension, or link aggregation is enabled on the interface.

The automatic channel selection algorithm is enhanced to improve optimum channel distribution in high density deployments.
Added support to restrict AP operation on the 5 GHz band in the Israel regulatory domain.
APs now support the RADIUS authentication NAS-IP-Address and NAS-IPv6-Address attributes.
Resolved Issues:
LLDP power allocation from a switch is now ignored if the received power value from the network switch is 0. This prevents the AP from switching to lower PoE power if they are connected through a PoE+ injector and receive LLDP messages from a PoE switch.
AP connections to Wi-Fi Cloud are no longer disrupted after you configure a VLAN extension in the device settings for the AP225W and the communications VLAN (for example, 0) is set to the LAN1 or LAN2 interface.
If you have any questions regarding the update, please visit the Support Center. To learn more about Secure, Cloud-Managed Wi-Fi from WatchGuard, visit www.watchguard.com/wifi.