WatchGuard Releases Fireware 11.11.4 and WSM 11.11.4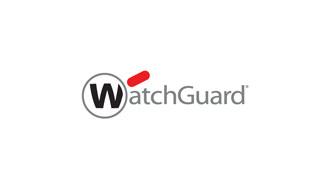 WatchGuard is pleased to announce the General Availability (GA) of new updates for Fireware, WSM and Dimension, available now at the software download site. 
Note: Product announcements will now also be posted to the new "WatchGuard Product and Support News" blog. Please subscribe to get all of the latest updates and news. 
Fireware 11.11.4 and WSM 11.11.4
These releases include many important bug fixes, and some small enhancements:
•

Support for Perfect Forward Secrecy (PFS) ciphers, which are the most secure options available for TLS protocols.

•

Localization into French, Spanish, and Japanese languages.
The Release Notes include a comprehensive list of resolved issues, and the What's New presentation provides a detailed review of the new enhancements. 
Dimension 2.1.1
At the same time, we are also releasing an update to WatchGuard Dimension, including:
•

A new Dimension administrator role that is restricted from seeing reports, dashboards, and managing devices.

•

Localization into French, Spanish, and Japanese languages.
Like Fireware, the Dimension release also has its own Release Notes and a What's New presentation.
Do these releases pertain to me?
The Fireware release applies to all Firebox T, Firebox M, and all XTM appliances, except XTM 21/21-W, 22/22-W, or 23/23-W.
Software Download Center
Firebox and XTM appliance owners with active support subscriptions can obtain this update without additional charge by downloading the applicable packages from the WatchGuard Software Download Center. Please read the Release Notes before you upgrade to understand what's involved.
Contact Information
For Sales or Support questions, you can find phone numbers for your region online. If you contact WatchGuard Technical Support, please have your registered appliance Serial Number or Partner ID available.