WatchGuard – DNSWatch is Now Available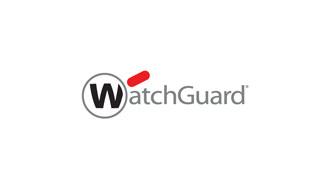 Phishing is one of the greatest threats facing small and midsize enterprise organizations today. WatchGuard DNSWatch service provides additional security to protect users at the DNS level, and adds a layer to RED and WebBlocker capabilities to block malicious connections on all ports and protocols – including those necessary during a phishing attack.
Moreover, DNSWatch increases an organization's resilience to phishing through end-user education. When an end-user clicks on an email or link that DNSWatch has identified as a phishing attempt, they are redirected to a game that educates them on the warning signs of a phishing attacks and gives them an action to take. This is an outstanding opportunity to reinforce any phishing education programs you have. Maybe you'd like the clicker to come talk to you or their boss. Maybe you should ask them to forward on the phish they just clicked on for tracking by your security team. Regardless, DNSWatch increases engagement you have with your users and we believe this is a key attribute of a mature phishing protection program.
Once the attack is stopped, DNSWatch is just getting started.
When a user is protected, the DNSWatch analysis team triages critical alerts, combining our intelligence and expertise to create a plain language analysis so that the "what and how" of an attack is quickly understood. Most small and midsize enterprises (or small service providers) don't have resources for more security staff to manage this analysis themselves – the DNSWatch analysis team helps address this.
| | |
| --- | --- |
| Name/Description | Benefit(s) |
| DNS Based Protection | Leveraging DNS-level detection provides an additional layer of security to identify and stop malware infections. Malicious DNS requests are automatically detected and blocked, redirecting users to a safe page instead of the attacker. |
| 100% Cloud-based | 100% cloud-based and requiring no client-side configuration makes deploying DNSWatch a breeze to configure and manage, saving time and money. |
| End-user Education | Educating end users is the IT admin's first line of defense in protecting their organization. With DNSWatch, when a user clicks on a phish, they are automatically redirected to a safe page. This page offers education and games to reinforce the warning signs of a phishing attack. |
| Personal Touch | Personal touch provides IT managers and MSSPs details of infections detected and blocked by the service. No need to spend hours combing through logs or researching an alert as it comes through. With this service, MSSPs can easily show new value to customers without requiring an army of security analysts. |
How Do I Get Started?
DNSWatch is available as part of the Total Security Suite package. Subscribers will need to upgrade to Fireware 12.1.1 and simply enable DNSWatch with the tick of a box. See our detailed instructions to get started.
DNSWatch will take five minutes to set up, identify any malware operating on your networks, and then go into phishing protection mode. Sit back and relax while our team does the work for you.