Barracuda rated one of the best in the business in 2019 CRN Vendor Report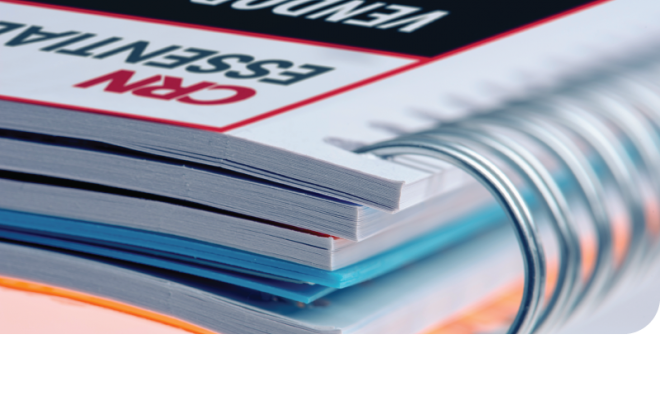 As a 100% channel business, I think I speak for everyone here when I say that the channel is central to everything we do at Barracuda.
Right from our inception, we've always been invested in building a close working relationship with our channel. We're constantly making improvements in how we work with partners, and always striving to do better. Over a year ago, we launched our most relevant partner programme yet, rejigging it in order to better reward partners' investment and commitment.
Ultimately, we want to work with partners in the best way possible. We can't meet our ambitions for growth without their hard work and dedication and we want to ensure they feel valued as one of our partners.
A 'star performer'
This year's 2019 CRN Vendor Report has helped us in that journey and has shown that we are moving in the right direction to ensuring our partners are valued and we are succeeding together.
If it's not one you're familiar with, this report focuses on how 42 of the world's top tech vendors are really seen by their channel partners. Conducted between April and August 2019, nearly 300 channel partners gave their thoughts on what really goes on behind the scenes when it comes to their relationships with technology vendors. It can be brutal for anyone who takes their channel partners for granted.
Thankfully for us, Barracuda was recognised by our partners as one of the highest performers in the industry, beating many long-established vendors to rank fifth overall with an average score of 7.0 out of ten. Within the two categories 'Margins, Leads and Incentives' and 'Channel Strategy and Account Management', we actually came even higher, at fourth place.
The endurance of our products was highlighted – with partners scoring our solutions' durability 80/100. We also scored highly for satisfaction – making us the vendor with the third most satisfied channel partners. Our partners particularly liked our affordable and easy-to-use technology vision. We were lauded for our solid, reasonably priced technology that matches or outperforms the competition. We were also praised for our impressive lead generation and margins.
As the CTO of one of our partners said: "Pricing is good, reseller engagement and support is outstanding, and [it has a] solid product roadmap with products that clients want to buy".
Another sales director added: "Barracuda products perform as well as or better than any comparable solutions. Vendor support is good".
A great accolade for our team
While it's great to have our technology praised, as everyone working in the IT industry knows, it's the people who are the most important cog in the IT channel wheel. And our team goes above and beyond for our channel time and time again in order to get the best results.
This was again recognised by our partners – who described us as 'channel friendly'. In particular, they found us very approachable as well as a pleasure to deal with. One sales director of a large cloud service provider praised our technical team for being 'passionate and knowledgeable'. We were also cited as 'proactive', with 'excellent team and leadership', with one partner mentioning that 'other vendors should take note'!
Final words
It's hugely rewarding to see that our hard work and the changes we've made to the way we work with our partner community have been worthwhile. We'd like to thank all our partners who took the time to share such kind feedback with the CRN team. And, in case it's in doubt, we don't plan to rest on our laurels. Knowing that we're doing things the right way is just going to motivate us to work even harder for our partners over the next twelve months.
To see the full results visit: https://assets.barracuda.com/assets/docs/dms/Barracuda_CRN_Vendor_Report_19.pdf