Sophos Central Firewall Manager – CFM 17.1.0 GA Released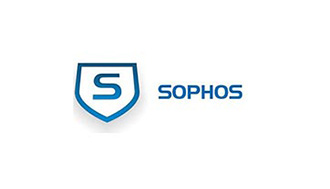 Hi XG Community!
We've finished CFM v17.1.0 GA.
What's New
Key Features
Shadow IT management across firewalls
Improved alerting contents
Comprehensive management of all features available in Sophos XG Firewall v17.1
Enhancements
Added additional Settings to Authentication Servers -> RADIUS Server
Shadow IT discovery support
Configurable SSL VPN port
Allow user to edit rule while double clicking on the rule
Easily control Google QUIC during firewall rule creation
Added Email Exceptions
Allow creation of empty smart filter
Allow and Block lists for Email/Domains on Admin Portal
Notes
Here's a overview of the compatibility of CFM to different Sophos Firewall versions: 6710.Compatibility Guide for CFM and SFOS.pdf
Known Limitations
Admin can not change password of SF 17.5 device from SFM/CFM device level.
In CFM, device info service is not responding. Therefore UI is taking some minutes to load which lead to feel CFM is not responding.
Issues Resolved
NCCC-6339 [SCFM] CFM does not fetch SF firmware detail through feature 'check for latest firmware' due to opcode timeout
NCCC-6369 [SCFM] Connection status show disconnected though HB packets are reaching to CFM/SFM
NCCC-6398 [SCFM] Unable to import all configuration as template from SG device
NCCC-6422 [SCFM] Scheduled backup is not taken in SCFM
NCCC-6671 [SCFM] XG devices losing sync to CFM frequently
NCCC-6697 [SCFM] Schedule backup is taken on next day in SCFM
NCCC-6430 [SFM] Unable to push the application based traffic shaping policy to the firewall from SFM using template
NCCC-6731 [SFM] Unable to modify Admin user
NCCC-6737 [SFM] Firewall rules showing up "0" in template when importing configuration into template in SFM
NCCC-6750 [SFM] Cannot delete host: Selected Entity(ies) cannot be deleted due to dependency. Check Entity Usage Reference for dependency details.
NCCC-6765 [SFM] Template with more than one remote networks does not work
NCCC-3198 [SFM-SCFM] Unbound or disabled physical port on XG firewall should not shows up as "interface status" DOWN in SFM/CFM
NCCC-6443 [SFM-SCFM] Unable to restore backup from SCFM
NCCC-6666 [SFM-SCFM] SCFM unresponsive at times. Extremely slow most of the time
NCCC-6667 [SFM-SCFM] Cannot add generic top-level domains to the Web's URL groups