WatchGuard Fireware 12.1 Now Available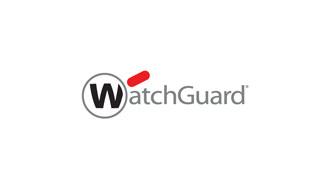 We are pleased to announce the new release of Fireware 12.1 and WSM 12.1! These significant new releases are now available for download from the software download center. The highlight of Fireware 12.1 is the Access Portal, a clientless application portal that is available for SSO integration for cloud assets and internal resources via RDP and SSH. With the rate and notoriety of recent cybersecurity incidents involving compromised personal information, the marketplace for web-based authentication solutions continues to grow at a Compound Annual Growth Rate upwards of 10%.1 The Access Portal is uniquely positioned to integrate into existing authentication markets to provide a clientless experience while encouraging strong authentication with existing SSO vendors or even providing MFA access (i.e. Google Authenticator, etc.) to the portal itself.
The release of Fireware 12.1 adds a bevy of networking, VPN and proxy improvements that allow the network administrator to focus on the network without compromising security:
BoVPN over TLS provides an alternative to IPSec for site to site VPNs;
Mobile VPN w/ IKEv2 enables support for native VPNs on mobile operating systems including Mac, Windows, iOS, and Android
USB modem interface enabled to deliver physical interface features such as Multi-WAN enablement, traffic management
New IMAPS proxy, HTTPS domain software exclusion list, and WebBlocker UI improvements
Gateway Wireless Controller developed with band steering capability and additional passphrase protections
Does this release pertain to me?
The Fireware release applies to all Firebox T, Firebox M, and XTM appliances, except XTM 21/21-W, 22/22-W, or 23/23-W, XTM 505, 510, 520, and 530 which have reached the End of Life.
Software Download Center
Firebox and XTM appliance owners with active support subscriptions can obtain this update without additional charge by downloading the applicable packages from the WatchGuard Software Download Center.
Contact
For Sales or Support questions, you can find phone numbers for your region online. If you contact WatchGuard Technical Support, please have your registered appliance Serial Number or Partner ID available.