WatchGuard Cloud Visibility now in public beta!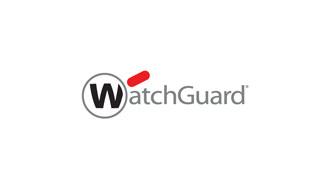 We are very excited to announce that WatchGuard Cloud Visibility is now in open beta! You are invited to join the beta for a pre-release view of what the platform will look like. Your feedback is valuable and will help shape important features, designs, and functionality. This is a significant release for us, so we are eager to hear what you think.
Why WatchGuard Cloud Visibility? WatchGuard Cloud Visibility quickly distills your network data into actionable insights that you can access through its 100+ dashboards and reports, bringing the rich functionality of WatchGuard Dimension into the cloud. As a cloud-hosted service, it significantly reduces the time and money you spend to deploy and maintain infrastructure for on-premises network logging and reporting.
We welcome you to connect your Fireboxes to WatchGuard Cloud Visibility and start exploring!
To participate in the beta, please click the link below and follow the instructions provided
https://watchguard.centercode.com/key/WatchGuardCloudVisibilityBeta
The benefits of connecting your Firebox include:
Insightful, actionable network security information and insights
No infrastructure to deploy
High Performance and Scalability
RapidDeploy from WatchGuard Cloud
Multi-Tier/Multi-Tenant account structure
Flexible Data Retention
Automated Notifications and Alerts
Simplified Role-based Access Control (RBAC)
Intuitive User Interface
WatchGuard Cloud Visibility requires a Firebox T-series, M-series, Firebox V, and Firebox Cloud device, running Fireware 12.0 or higher. Logging to WatchGuard Cloud Visibility will not disrupt any logging you currently have setup to other destinations like Dimension.
We look forward to hearing your feedback and using it to create an even better solution, catered specifically to your needs.