What's new in Barracuda CloudGen Firewall Release 8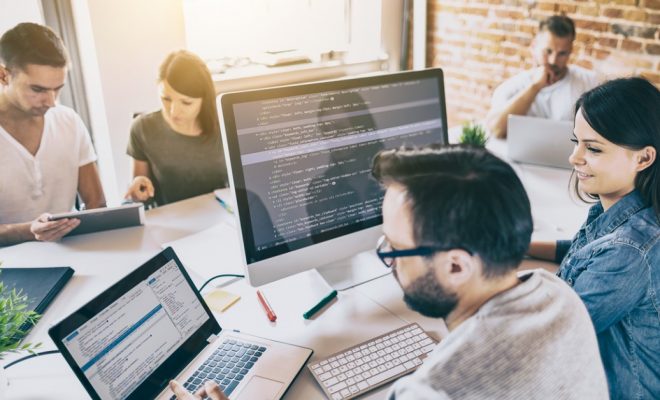 As businesses around the globe navigate the digital transformation, more and more organizations are moving to distributed work, cloud infrastructure, and agile development. This shift is impacting what customers require from network security solutions.
A recent report from Gartner put it this way: "Customer demands for simplicity, scalability, flexibility, low latency and pervasive security force convergence of the WAN edge and network security markets, creating the secure access service edge (SASE), with a predominantly cloud-based, as-a-service delivery model."
That's why we're pleased to introduce new functionality for Barracuda CloudGen Firewall that streamlines SD-WAN management, optimizes cloud connectivity, and automates scalable protection across multi-cloud deployments.
New functionality in CloudGen Firewall Release 8
Because SD-WAN management can be complicated, Barracuda CloudGen Firewall Release 8 brings customers a number of new features and updates designed to make customers lives easier while providing the security and connectivity that they need. New functionality includes:
Direct internet break-out optimization
What: CloudGen Firewall now automatically selects the best available direct internet uplink for internet-hosted applications, monitoring available breakouts and dynamically prioritizing the best uplink.
How it helps you: You get optimized availability and performance for cloud-hosted applications such as Office 365 and Salesforce.
WAN Path Controller dashboard
What: Building on the capabilities of Firewall Insights, this new dashboard dynamically displays the global SD-WAN data on network and remote location health status.
How it helps you: This dashboard enables you to achieve more efficient use of WAN resources while improving application performance.
Automated integration with Azure vWAN
What: CloudGen Firewall now tightly integrates to Azure vWAN with Central Management, Zero Touch Deployment, and support for Office 365 vWAN policies for optimized cloud application performance.
How it helps you: With a tight integration with Azure vWAN, you can save time by streamlining management and deployment and easily optimize network performance.
Full lifecycle automation API
What: CloudGen Firewall now includes all capabilities to provide full network segmentation, security, and access control for fully automated deployment as part of agile cloud development processes.
How it helps you: With these automated tools, you can realize the full potential of your cloud migration initiatives.
Auto VPN
What: CloudGen Firewall Release 8 brings full VPN automation across multiple cloud providers, on-site and virtual.
How it helps you: You get protection that scales across multi-cloud deployment without added complexity.
Multi-gigabit performance
What: This CloudGen Firewall release doubles, and for some use cases even quadruples, network performance in the cloud over previous releases.
How it helps you: This allows you to host and protect demanding workloads that require large amounts of bandwidth.
Up to 50 percent improvement of VPN performance
What: Optimization and modernization of the underlying VPN engine now make full use of the processing power provided by multi-core appliance and virtual hardware.
How it helps you: You can benefit from fast and secure network connectivity.