Sophos – Central Windows Server – Reboot required following the Server Core Agent 2.2.6 release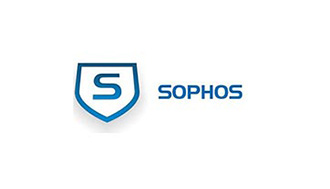 This article references the requirement to perform a reboot of your Windows servers following the installation of the Server Core Agent 2.2.6 release
Applies to the following Sophos product(s) and version(s)
Central Server Core Agent 2.2.6

Information
Sophos has released an important update for Central Windows Server Protection.
Required steps:
Customers should reboot as soon as possible. This is a precautionary measure following the discovery of an issue, and whilst this does not affect all customers, rebooting ensures the fullest protection. This issue has been fixed with the latest version, 2.2.6 which has already been released to all customers
Note: If you are using Controlled Updates to manage and control how your Servers update or have configured a Scheduled Updates Policy to set the day and time when you want product updates to become available you will not be automatically updated to this release until your controlled update period ends or scheduled update time occurs.
For further information on Controlled Updates see the Sophos Central Contolled updates help.
For further information on Scheduled Updates see the Sophos Central Scheduled Updates help.
How to check if you have the update
Locally on the Server:
Open the Sophos Endpoint Interface
Click on About
Confirm the Server Core Agent displays 2.2.6
If the server requires a reboot the Status page will display the message Restart needed and the Events page will display the event Software cannot be updated until the computer is restarted.
In Sophos Central:
In Sophos Central access Server Protection | Servers
Click on a server Name to open the server Summary page
Expand the Installed component versions section and check the version of Sophos Endpoint Defense is the same as displayed below:
The server will display the following Event if a reboot is required:

Reboot to complete update; computer stays protected in the meantime

Note: This will be logged daily until the reboot takes place. Following a reboot you will see the following event on the next successful update:

Update succeeded

Feedback and contact
If you've spotted an error or would like to provide feedback on this article, please use the section below to rate and comment on the article. This is invaluable to us to ensure that we continually strive to give our customers the best information possibleArticle appears in the following topics