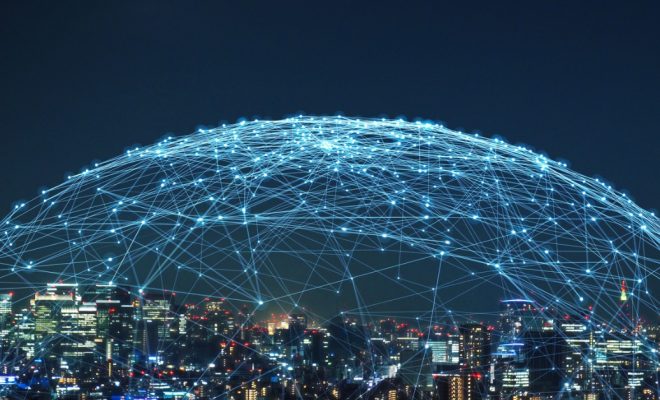 The perimeter is changing, and organizations need to be ready to adapt. According to Gartner, "The enterprise perimeter is no longer a location; it is a set of dynamic edge capabilities delivered when needed as a service from the cloud."1
Many organizations are turning to SD-WAN to address this change. According to the recent Barracuda report "Secure SD-WAN: The Launch Pad into Cloud," Barracuda found that SD-WAN is being used by more than half of those who have added security to their public cloud.
Barracuda CloudGen WAN service is the first SD-WAN solution that runs inside Azure Virtual WAN Hubs. Hubs can be interconnected through the Microsoft Global Network. This network architecture can replace costly, inflexible network connectivity circuits, and the entire network can be dynamically sized to match current traffic workload, which can optimize network performance and minimize cost.
Secure SD-WAN services built natively on the cloud combine ease of use, full security, and cloud-scalable SD-WAN connectivity to use the Microsoft Global Network as the WAN backbone instead of leased lines. The new Barracuda CloudGen WAN is a SaaS service deployed directly from the Azure Marketplace for as many regions as needed and administered centrally in the CloudGen WAN portal for all office locations and remote endpoints. Since the Microsoft Global Network is automatically provisioned as the backbone for anywhere, anytime application access, service providers can create a pragmatic SASE solution in the public cloud tailored to their specific needs.
Network architecture challenges
Enterprises have moved services and data centers to the public cloud; however, security, infrastructure, and networks have not kept up. These organizations have relied on the following network architectures to address these issues, but there are drawbacks:
Backhauling traffic through their data centers: Increases latency / breaks cloud apps, has long, inflexible contract terms, is not available everywhere, and can be costly
Migrations to SD-WAN: Complex and difficult to deploy, requires deployment of a manually managed SD-WAN gateway in the public cloud, and may introduce security issues if not done properly. Plus, many solutions require both an SD-WAN solution and a security appliance or cloud service, resulting in high costs and management overhead
Migrations to secure SD-WAN provided by a telco or network service provider: Has all the above issues but hidden behind service fees, and lacks flexibility to scale and create new locations quickly
Migration to SASE solutions: Coined by Gartner, Secure Access Service Edge (SASE) combines network security functions (SWG, CASB, FWaaS and ZTNA) with WAN capabilities (i.e., SDWAN). Basically, it is like backhauling via MPLS, just to a datacenter of the SASE provider instead of your own data center. SASE providers generally do not use Azure, so all traffic you send to Azure is routed via a third-party public cloud service first, which may introduce latencies and policy compliance issues. There is also no way to automate usage of the Microsoft Global Network as the WAN backbone.
How Barracuda CloudGen WAN can help
Check out this quick demo video to see how Barracuda CloudGen WAN can help you get fast, secure access to cloud-hosted resources and a secure SD-WAN that's easy to deploy.