WatchGuard 802.11ac Wave 2 Wi-Fi with MU-MIMO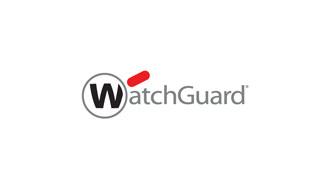 Evolution of Wi-Fi
With people streaming videos, music, photos and games, today's digital content is bigger and better than ever. And with people interacting with multiple devices at the same time such as smartphones, tablets, and laptops, Wi-Fi is working on overload and often can't keep up.
Thankfully the 802.11ac Wave 2 standard was introduced to the world for much needed performance improvements to support our new digital world with blazing fast wireless speeds, even more coverage and the highest client density. More and more businesses are evaluating their current Wi-Fi solution and making a switch to faster and more robust 802.11ac Wave 2 access points.
Let's look at how Wi-Fi has evolved since it was first introduced:
1985:  Wi-Fi is born after the U.S. FCC released unlicensed Wi-Fi to the public.
1997:  The 802.11 standard is established.
1999:  The term Wi-Fi becomes a registered mark of the Wi-Fi Alliance. Faster version of Wi-Fi called 802.11a is released.
2000:  The 802.11b standard is released.
2003:  The 802.11g standard is introduced to the market using the 2.4 GHz band.
2004:  First Wi-Fi Certified mobile device and television enter the market.
2005:  Merriam-Webster adds "Wi-Fi" to the English dictionary. First Wi-Fi Certified gaming device and digital still camera enter the market.
2009:  Wi-Fi Certified "n" standard launches, adding advanced performance features.
2010:  Global Wi-Fi hotspots surpass 1 million with the help of Starbucks, which introduced free Wi-Fi to its company-operated U.S. locations.
2013:  Wi-Fi Certified "ac" standard launches to deliver 1GB raw data rates in 5 GHz.
Now:  Wave 2 is introduced to the market, offering blazing fast wireless speeds and multi-user MIMO (MU-MIMO) to serve multiple smart phones, laptops, and tablets at the same time.
Summary of 802.11ac Wave 2 Enhancements
The Wave 2 standard delivers five main enhancements over Wave 1:
1. Fastest Wi-Fi ever: up to 2.34 Gbps
2. Multi-User MIMO (MU-MIMO)
3. 160 MHz channels
4. 4th spatial stream
5. Additional 5 GHZ channels
Benefits of Increased Speed (up to 2.34 Gbps)
Wave 2 is designed first and foremost for speed to support the throughput-intensive and latency-sensitive applications like VoIP, video, music, and large data file transfers. The additional speed means that businesses are given even more flexibility to go completely wireless in their environments and that clients are served quicker by Wave 2 access points. Being served quicker means that more clients can be served in a shorter time and the Wi-Fi will feel "faster" to all users.
Benefits of Multi-User MIMO (MU-MIMO)
MU-MIMO allows a Wi-Fi access point to communicate with multiple devices simultaneously, whereas previously each client had to wait their turn in line. This significantly decreases the time each device has to wait for an access point to communicate to it and dramatically speeds up your network. A typical small to midsize business (SMB) with at least 50+ devices trying to connect to Wi-Fi at the same time (smartphones, laptops, tablets), will benefit from the extra client capacity and spectral efficiency that MU-MIMO brings.
Benefits of 160 MHz Channels
Prior to Wave 2, the maximum channel bandwidth in the 5 GHz band was 80 MHz. The wider the bandwidth, the greater the throughput (speed) that can be delivered. Although the extra speed can seem attractive, we caution businesses to not enable 160 MHz channels in busy/crowded environments as the wider the channel bandwidth, the fewer non-overlapping channels that are available for use. In general, more non-overlapping channels means less medium contention and a faster user experience in busy environments.
Benefits of 4th Spatial Stream
A spatial stream is the number of antennas and RF streams feeding the Multi Input Multi Output (MIMO) algorithms of the Wi-Fi chipsets used in access points. Wave 2 increases the maximum streams from 3 to 4. The additional 4th stream means increased range and coverage for deployments.
Benefits of Additional 5GHz Channels
Wave 2 also includes the authorised use of more 5 GHz spectrum, which means more capacity for Wi-Fi networks. By utilising these new channels, Wave 2 access point deployments will provide better user experience.
The Next-Gen Access Point
Are you looking for blazing fast wireless speeds? Ability to serve Wi-Fi to a dense area filled with Wi-Fi clients? Even greater Wi-Fi coverage? The AP420 from WatchGuard is your solution! This new access point provides the fastest speeds to support those throughput-intensive and latency-sensitive applications like VoIP, video, and large data file transfers over Wi-Fi. It offers the highest client density support with multi-user MIMO (MU-MIMO) to serve multiple smartphones, laptops and tablets at the same time – no more waiting to connect to Wi-Fi – and you get a 3rd radio for dedicated WIPS and RF optimisation scanning, which saves you time and money. Common deployment scenarios include tradeshow floors, auditoriums, large conference rooms, and shopping malls.
The AP420 is a high-performing access point with 
4×4 MU-MIMO
 dual band radios (high client density capabilities by serving multiple devices at 
the same time) with dual concurrent 5 GHz and 2.4 GHz band radios 
supporting 802.11a/n/ac Wave 2
, 802.11b/g/n, 4 spatial streams, and 
data 
rates of up to 1.733 Gbps and 800 Mbps
, respectively. It also contains a third 
2×2 MIMO dual band radio for dedicated WIPS 
and RF optimisation
when managed with the Wi-Fi Cloud.
You can manage AP420 access points with either a Firebox®, via the Gateway Wireless Controller with lightweight feature set, or with
WatchGuard's Wi-Fi Cloud. And with the Wi-Fi Cloud you get an expanded set of features including:
• Patented WIPS security for hack-free hotspots
• Engaging guest Wi-Fi experiences
• Powerful location-based analytics
• Ability to scale from 1 to unlimited access points with no infrastructure
A hallmark of WatchGuard is to deliver secure networking resources, and our uniquely effective WIPS solution delivers the strongest security. 
In addition, our Wi-Fi Cloud management enables users to easily optimise radio settings and features, such as with self-healing meshing, and 
provides the marketing tools and location-based analytics for enhanced business insights.