6 Essential Hardware Firewall Solutions For A Small Business 2019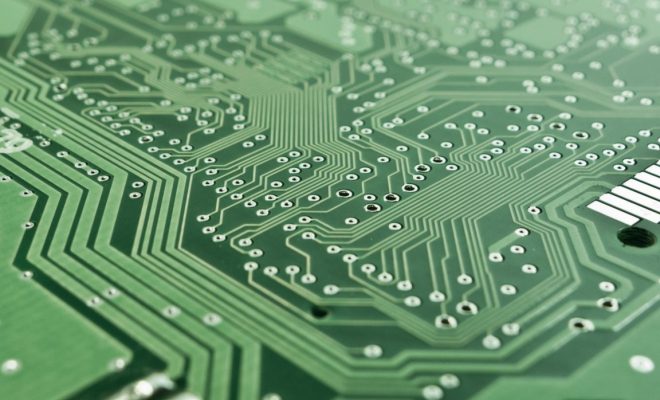 The best way to secure your growing business in an accessible and compact way is with these hardware firewalls
(according to Welp Magazine)
Hardware firewall is a must have ingredient to any small business. Protect your customers' data and maintain the solid level of trust that is so easy to lose without protection from cybercriminals.

These firewall solutions are a perfect way for your business to start defending itself against attacks, which will only become more likely as your customer base grows. It's not something to skimp on!
SonicWall has been protecting enterprise networks for a long time with a robust series of next-generation firewalls and security appliances designed to detect and mitigate the most dangerous kinds of security threats. Yet those large units are oversized for many small businesses and regional offices that experience less traffic volume. SonicWall's new TZ series was designed with those groups in mind.
While every security appliance in the TZ series has the same operating system and cybersecurity capabilities as larger SonicWall enterprise units, the TZ units are designed to handle less traffic, and are thus much more economical for small deployments. They can, however, be managed using the same software as the enterprise units, meaning that larger businesses can deploy whatever firewall is needed, and the TZ units simply become part of the overall defense.
| | |
| --- | --- |
| | Who suggested this product? The FortiGate 30E was recommended by Sanjay Patoliya from Teclogiq. You can find out more about Sanjay Patoliya here or read their product recommendation below. |
The FortiGate 30E is much more than a typical firewall. It has many features and a lot of ability. Its features include, IPS (Intrusion Prevention Scanning), NGFW (Next Generation Firewall), Threat Protection, AntiVirus Scanning, Web Filtering, DNS Filtering, Application Control, SSL VPN and even a Web Application Firewall for those wanting to run on premise web services.
Business owners might also be thrilled at the ability to schedule firewall policies. For example, if you wanted to lock users out of social media except for during their lunch break, you can do this with ease with Fortinet Schedules.
This device is very stable with a high level of protection and performance. I would like to recommend this product to all small business who require more protection and visibility than a default ADSL / VDSL modem / router built in firewall.
| | |
| --- | --- |
| | Who suggested this product? The Cisco Meraki MX64W was recommended by Sanjay Patoliya from Teclogiq. You can find out more about Sanjay Patoliya here or read their product recommendation below. |
Total setup/install time was less than 30 minutes and Brainless setup with great security features. Very trustworthy firewall. Made managing traffic a breeze.
Very reliable without any issues that were direct because of the firewall. Very easy setup, especially if you have little IT experience. Great tool for smb looking to beef up security.
Looking at the physical unit, it is simply a small chunk of metal. It is slightly larger than a classic Intel NUC at 5.3 x 4.9 x 1.4 in and 1.25lb. Overall, this is a great dimension for a remote branch office since it is small. While it is a desktop form factor, one could use it on a shelf for small retail locations or offices. I really like that the chassis is all metal.
It feels extremely durable as the metal pieces are thicker than one would expect. No cheap plastic here. It also has no moving parts with its SSD so, versus units with hard drives, I generally prefer SSDs for reliability purposes. It is easy to service so if something goes poorly, at least a fix is simple.
| | |
| --- | --- |
| | Who suggested this product? The WatchGuard Firebox T15 was recommended by Sanjay Patoliya from Teclogiq. You can find out more about Sanjay Patoliya here or read their product recommendation below. |
Perfect for small businesses, the Firebox T15 offers the toughest gateway security measures at a pocket-friendly price. Stepping up as the new entry-point to WatchGuard's tabletop security appliance family, the Firebox T15 offers a set of features that belie its small stature. It's excellent value too, as it offers super-strength network security at a price small businesses will love.
WatchGuard's Total Security Suite subscription enables web content filtering, application controls, anti-spam, gateway antivirus (AV), network discovery, IPS and reputation enabled defense. It also activates data loss prevention (DLP), Dimension Command plus the advanced persistent threat (APT) blocker and includes a Gold Support subscription.
Meraki MX firewalls simplify security, configuration, and management, while providing the performance and flexibility that small businesses must have. Meraki's SD-WAN features enable traffic prioritization, so that Voice over IP is prioritized over an employee's background download from Netflix. Multiple Internet uplinks keep a business online when its primary ISP is down. Meraki's advanced security license provides content filtering to keep employees off of inappropriate or time-wasting sites and also blocks malware.
The cloud-connected management interface monitors important events and sends you alerts about problems it notices, like the Internet connection being down or your DHCP pool being exhausted. With up to 450 Mbps of stateful packet inspection throughput, the MX68 firewall even includes two PoE ports for separate access points, phones, or other power-enabled devices.