WatchGuard Threat Detection and Response Adds Complete Network and Endpoint Visibility to Total Security Suite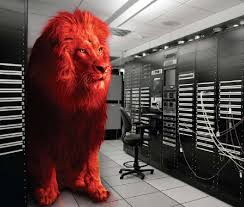 New ThreatSync correlation and scoring engine automates malware detection and remediation with real-time data from networks, endpoints and cloud intelligence
SEATTLE – January 24, 2017 – WatchGuard® Technologies, a leader in advanced network security solutions, today announced Threat Detection and Response (TDR), a new cloud-based service that gives small and midsize businesses (SMBs), distributed enterprises, and managed security service providers (MSSPs) the ability to detect advanced threats on endpoints, correlate this with data collected from the network and empower them to centrally respond. Now available with WatchGuard Total Security Suite (TSS), TDR is the only security service on the market that pairs detection and response capabilities on the endpoint with a comprehensive set of industry-leading Unified Threat Management (UTM) network security services.
"As cyber criminals continue to leverage increasingly varied and sophisticated threat vectors, many companies' endpoints represent under-secured, unnecessary risks for customers, partners, and internal users." said Andrew Young, SVP of product management at WatchGuard. "By correlating our enterprise-grade network security services with data collected from each individual device, WatchGuard can now provide actionable intelligence that enables comprehensive security from the network to the endpoint."
TDR Features and Benefits
TDR further allows organizations to protect themselves from cyber threats by correlating events from their UTM appliances and their endpoints. This pinpoints malicious behaviors by using heuristics and threat intelligence, and scores them by risk and severity.
The new service includes the following features and benefits:
ThreatSync – provides real-time threat detection and policy-based automated response through cloud-based correlation and scoring. It consumes event data from Firebox appliances, Host Sensors on endpoints, and cloud threat intelligence feeds, correlates the data to generate comprehensive threat scores, and initiates automatic malware response tactics. This intelligent prioritization of each individual threat based on its overall level of risk ultimately allows organizations to decrease time to detection and remediation.
Lightweight Host Sensors – extend organizations' visibility and management to the endpoint by continuously scanning and monitoring security events on devices and sending them back to ThreatSync for analysis, scoring and remediation. Previously a frustrating security blind spot for most organizations, this constant flow of data from devices beyond the traditional network perimeter allows users to visualize and address endpoint threats.
UTM Network Security Services – add yet another layer of intelligence into the correlation and scoring process. WatchGuard Firebox M Series, T Series and XTMv appliances, as well as existing TSS services like APT Blocker, WebBlocker, Reputation Enabled Defense and Gateway AntiVirus, also pass threat data through ThreatSync.
Host Ransomware Prevention (HRP) module – enables industry-leading prevention against ransomware attacks. Host Ransomware Prevention, along with the advanced malware protection provided through APT Blocker, blocks the execution of ransomware before file encryption takes place on the endpoint, mitigating the ransomware attack before any damage is done.
Additional Security Layer to Existing Antivirus (AV) – means that users or MSSPs don't need to replace existing AV solutions already deployed. TDR works in tandem with existing AV, bringing an additional, powerful layer of threat detection and event correlation to catch anything that AV might miss or be unable to remediate.
"As a longtime WatchGuard customer, we are excited about how Threat Detection and Response has tightly and easily integrated with our network defense to add powerful correlation capabilities," said Andre Bromes, SVP and CIO/CISO of Goodwill New York / New Jersey (goodwillnynj.org), an organization whose mission is to empower individuals with disabilities, and other barriers to employment, to gain independence through the power of work. "The correlated detection and automated response features adds a missing layer to our security stack and have enabled us to immediately detect infections, and prevent them from spreading within our network. This streamlined approach has increased our ability to identify and deal with suspicious activity on our network, and is also saving us valuable resources like time and additional manpower."
TDR for MSSPs and VARs
TDR enables MSSPs and Value-added Resellers (VARs) to increase the value of their product and service offerings with the ability to provide detection, correlation and response services from the network to the endpoint, manage countless subscriber accounts with ease, and offer a single, comprehensive security solution with one SKU through Total Security Suite.
AVAILABILITY
Threat Detection and Response Service is now available as part of the WatchGuard Total Security Suite. For more information, visit www.watchguard.com/TDR.