The new security challenges facing businesses in 2021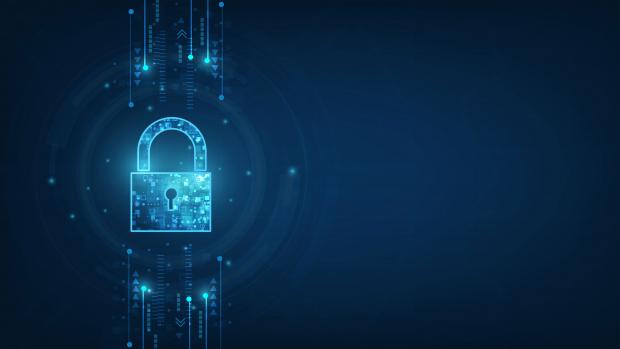 How providers like SonicWall can offer solutions without breaking the bank
The unprecedented events of 2020 transformed the business landscape in ways no one could have predicted. Almost overnight, companies were forced to adopt remote-working practices that affected huge swathes of their workforce, while accelerating digital transformation to keep up with this enormous shift.
These changes, occurring over such a short period of time and with little-to-no forward planning, have opened organisations up to new cyber security threats as well as exacerbating existing ones – putting additional pressure on already overtaxed IT departments with budgets stretched thin. Fortunately, there are services available within the channel that can help end users meet these challenges while keeping TCO under control.
The shifting security landscape
One of the key changes driving these new security vulnerabilities has been the rapid switch to remote working. While recent years had seen a gradual shift towards remote and agile working models, it hadn't yet become the norm. The traditional working setup still held, with the majority of employees operating from within an office space – and thus from within an on-premises network. In this model, the standard approach to security was to protect your perimeter, securing endpoints, firewalls and networks to prevent malicious actors from getting inside your systems and accessing critical data.
But now, with the majority of employees working from home, likely over unsecured personal Wi-Fi networks, everyone and everything is more vulnerable. Employers may have provided workers with various remote security tools – VPNs, remote clients or secure mobile access, for example – but they are unlikely to have all the traditional layers of protection that they would in an office, leaving them more vulnerable to cyber attacks than in the past.
The dissolution of secure perimeters has been occurring for some time now, thanks to the adoption of cloud environments and containers outside of on-premise networks, not to mention the increase in app usage and the number of devices used to log into business systems. But this dispersal has been accelerated hugely by the explosion of inadequately secured exposure points created by the pandemic. These threats can no longer be ignored by any organisation.
Compounding this increased vulnerability model is the ever-evolving threat landscape, which has shown no sign of slowing down during the pandemic. Businesses are subject to ever more devious attacks, including fileless and encrypted malware and spear phishing (the World Health Organization, for example, reported a fivefold increase in cyber attacks early in the global lockdown). There are always new threats on the horizon, and there is a danger in more traditional cyber security systems of falling behind and reacting to each new development too slowly.
The growing threat level and demands on security may, for many IT departments, put a high level of strain on both resource and budget. Conventional cyber security systems are often expensive and labour intensive. This tension between high demands and overburdened resources is contributing to a growing cyber security business gap, where companies struggle to keep up with the pressures of countering these evolving cyber threats. Fortunately, there are new security systems and models like SonicWall's Boundless Cybersecurity emerging to help bridge that gap.
Meeting the challenges
What sort of techniques can be used to tackle the issues raised by the state of IT in 2021? Automation of processes can take the pressure off cybersecurity teams by simplifying management. It can also help shrink the cyber security business gap by reducing the workload on trained professionals and allowing them to focus on more urgent tasks.
Machine learning, such as what's found in SonicWall's patent-pending Real-Time Deep Memory Inspection™ (RTDMI) is able to weed out false positives and block unknown, evasive threats that have not previously been identified, enabling always-on, real-time, continuously updated protection. It enables security systems to guard against emerging threats rather than being purely reactive. In this way, organisations can mitigate the harm that could be done by these new kinds of attacks before they've been properly identified and catalogued. As one of the greatest challenges to cyber security is that the threat landscape is constantly evolving, it's impossible to overstate the value of a proactive system that can pivot to fill in any gaps, seams and blind spots.
Another challenge currently facing cyber security is the increasingly remote, distributed and collaborative nature of work. With Cloud Edge Secure Access, SonicWall delivers easy-to-deploy, easy to use zero-trust security for site-to site and hybrid cloud connectivity. Built around a Least-Privilege Access philosophy, this robust-cloud-native Secure Access Service Edge (SASE) offering lets you limit access to only those who need it. With the power to control and protect network access to both managed and unmanaged devices based on identity, location and device parameters, you can now protect sensitive areas of your network, secure your resources and protect against common cyberattacks like DDoS, SlowLoris and SYN Flood – all without sacrificing productivity or flexibility.
SonicWall solutions are purpose-built for businesses that demand cyber security anywhere, anytime. This is even more crucial when considering the explosion of unsecured exposure points created by the new remote-working model. With many employees working on their own devices (i.e. "bring your own device" or BYOD), security systems that can be operated and monitored remotely are necessary for maintaining security in this new work landscape. This "Zero-Touch Deployment" technology allows IT teams to ensure that all devices being used for business purposes are installed with VPNs and other protection – and that this protection can be adopted easily and installed and operated remotely across a distributed network.
SonicWall has created a new Boundless Cybersecurity model to offer these advanced solutions to organisations seeking to close the security gaps in their business. Boundless Cybersecurity operates under three core principles:
Know the unknown – SonicWall uses tools including the Capture Advanced Threat Protection (ATP) cloud sandbox service, Real-Time Deep Memory Inspection™ (RTDMI), machine learning and deep cyber threat intelligence to detect and block evasive, cutting-edge and never-before-seen threats.
See everything – SonicWall eradicates silos and offers unified visibility and control across its security system using its Capture Security Center tool. And with SonicWall Cloud Edge Secure Access, you can control and protect network access based on identity, location, and device parameters.
Scale your TCO – SonicWall offers disruptive, scalable pricing that makes Boundless Security cost-effective for organisations of any size.
Leveraging automation and machine learning, along with maintaining oversight and control over a highly distributed network of devices and systems, enables critical network and data protection – delivering users enterprise-grade security without the financial burden usually associated with traditional solutions. In 2021, when the security challenges are greater than ever, it is key for the channel to offer anywhere, anytime protection like Boundless Security to its customers.