Sophos – SFOS 17.5 MR3 Released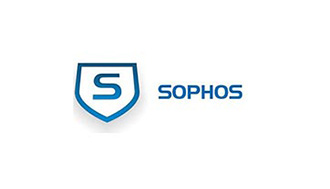 Hi XG Community!
We've finished SFOS v17.5.3 MR3. This release is available in stages. In first stage it will be available at MySophos. We then start with a small amount of slots and will increase those over time. Later it will be available to all other installations as well.
Please see the following link for further information regarding upgrade – KBA 123285 Sophos Firewall: How to upgrade the firmware.
What's New in XG Firewall v17.5 MR3
Airgap Support
Enables updates to XG Firewalls deployed in environments that are physically isolated from the internet. Protection patterns, licenses, and firmware updates can be applied from a USB storage device. Learn more.
Manual Protection Pattern Update
Enables security pattern updates, client software updates, and firmware updates for access point and RED devices to be uploaded from a file via the XG Firewall management console. Learn more.
APX Series Wireless Access Point Support
Support for our new APX 320, 530, and 740 wireless access points with 802.11ac Wave 2 with 2-3x the performance and added device density over our legacy AP Series models. Learn more.
APX 740: Flagship 4×4:4 access point with high-density, high-capacity for the mid-market enterprise
APX 530: High performance 3×3:3 access point for typical office environments of all sizes
APX 320: 2×2:2 Dual 5 GHz based access point, perfect for tablets/phones, high-density environment in education, small retail scenarios
Broader Backup/Restore Support
Support for Migration to XG Series Hardware. Backups from XG Firewall running on SG Series devices can now be restored to XG Series devices. In addition, backups from Cyberoam CROS and SFOS backups can be restored to XG Series devices without any manual conversion.
Improved Cyberoam Firewall Rule Migration Compatibility
Firewall rules will be automatically grouped based on source and destination zone when migrating to XG Firewall for consistency.
DHCP Client on Bridge Interface Support
Bridge interfaces can now receive IP4/IP6 IP address and DNS information via DHCP like standard Ethernet interfaces.
Recipient verification using Active Directory lookup
Administrator can verify recipient email addresses against configured active directory and can reject emails to non-existent users.
Issues Resolved
NC-29354 [API] Response for xmlapi get for SyslogServer is missing some value
NC-29808 [API] API Authentication should be case insensitive
NC-35920 [API] Wrong XML is generated for client-less users when username added with capital letter
NC-30616 [Authentication] Guest username/id and passwords are changed after migration
NC-33449 [Authentication] Group name showing under "undefined" during AD group import
NC-35923 [Authentication] XML export of guest users contains wrong information of user validity
NC-38607 [Authentication] Provide a JSON config download for GSuite in the XG UI
NC-39026 [Authentication] Chromebook Support port is missing in port validation opcode
NC-39106 [Authentication] Access_server is restarted due to missing service heartbeat
NC-30365 [Base System] Fix error message for new firmware check on auxiliary device
NC-37824 [Base System] SFM/CFM – at device dashboard AV version shows as 0
NC-38546 [Base System] Fix log message for scheduled backup and update message
NC-39177 [Base System] Garner – sigsegv_dump: Segmentation Fault
NC-39179 [Base System] Customization of captive portal not working
NC-39688 [Base System] Virtual firewall reboots after applying license
NC-40157 [Base System] Garner service stopped with sigsegv_dump: Segmentation Fault
NC-40268 [Base System] Not able to access HA device via Central Management
NC-38469 [Email] Increase csc monitor time for avd service
NC-38521 [Email] Add support for recipient verification via AD using STARTTLS
NC-39827 [Email] Improve documentation for mail spool and SMTP policies
NC-35434 [Firewall] csc worker gets killed causing errors in port forwarding
NC-35521 [Firewall] Import of exported config does not recreate the device access permissions correctly
NC-38318 [Firewall] XML change and revert details are not generated for "firewall group" entity when create firewall rule from SFM device Level
NC-39316 [Firewall] Group edit fail when user edit existing group and new name have double space
NC-39605 [Firewall] Modifying one time schedules fails, if timer has already triggered
NC-40080 [Firewall] Improve UI and help for group creation based on EAP feedback
NC-29296 [IPsec] Charon doesn't reconnect in all cases
NC-29365 [IPsec] IPSec tunnel fails when there are whitespaces at the begin or end of the PSK
NC-30599 [IPsec] Checkboxes on IPSec UI pages do not work using Safari
NC-38824 [IPsec] Spelling error in message when IPSec cannot be established
NC-38946 [IPsec] Child SA going down randomly with Checkpoint IPSec connection
NC-38603 [nSXLd] Custom URL web category list stopped working after updating to v17.1MR2
NC-38958 [Reporting] Smart search filter is not working properly for "is not" filter in log viewer
NC-39530 [Reporting] Logo is too close to the name of the report page
NC-39770 [Reporting] 'Context' column getting removed after click on Reset to default for web content policy logs
NC-39479 [Sandstorm] Dashboard message not correct for Single Scan Avira with Sandstorm
NC-35750 [SecurityHeartbeat] Heartbeat widget not displayed on slave node when registered
NC-38778 [SNMP] Unable to fetch the value for particular OID in SNMP server
NC-35490 [Synchronized App Control] Application are not classified in Synchronized Application Control list
NC-32342 [UI Framework] Restrict number of connection from particular IP at a particular time
NC-39078 [UI Framework] Update Apache Commons Collections (CVE-2015-7501, CVE-2015-6420, CVE-2017-15708)
NC-39081 [UI Framework] Update Apache Commons FileUpload (CVE-2016-3092, CVE-2016-1000031)
NC-39910 [UI Framework] Policy Tester is not working via Central Management
NC-38295 [WAF] WAF Rules not working after HA takeover
NC-31388 [Web] URL Category Lookup doesn't allow punycode-encoded domain names
NC-31485 [Web] Skipping sandbox check is not being exported in the XML for WebFilterException
NC-35585 [Web] Only 10 cloud applications are listed if the screen resolution is 2560*1440 or higher
NC-36320 [Web] AppPolicy becomes DenyAll if all "characteristics" and any classification selected