Sophos – SFOS 17.0.8 MR8 Released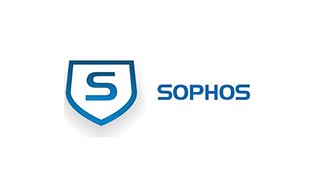 Hi XG Community!
We've finished SFOS v17.0.8 MR8. This release is available in stages. In first stage it will be available at MySophos. Next week, it will be available from within your device for all SFOS v17.0 installations and later it will be available to v16.05 installations as well.
Notes
Issues Resolved
NC-27996 [Authentication] access_server coredump results in users getting logged out
NC-29485 [Authentication] access_server coredumps and restartings
NC-28033 [Base System] Packet capture and connection list issue
NC-28566 [Base System] Garner service restarts
NC-27214 [Firewall] IPsec NAT chain for all VPN tunnels gets removed if only one tunnel goes down
NC-29243 [Framework(UI)] Subnet creation is broken for IE11
NC-26151 [IPsec] IPsec connections can't always be disabled on first try
NC-27034 [IPsec] IKE packets lost when routed over the HA link
NC-28076 [IPsec] IPsec detail view has a mismatch for tunnel status
NC-28558 [IPsec] 'UP' Email notifications are not sent when the IPsec tunnels come up again within 1 second
NC-28577 [IPsec] Two IKEs for the same connections leads to a lot REKEYED connection on responder
NC-28795 [IPsec] Strongswan service is stuck in CSC for HA pair
NC-28850 [IPsec] IPsec Connection UI page hangs
NC-28857 [IPsec] PFS is shown as enabled in GUI although it is disabled in policy
NC-28909 [IPsec] Coredump generated for charon due to segmentation fault
NC-29043 [IPsec] CSC hangs – system becomes unresponsive
NC-29129 [IPsec] IPsec connection is not reestablished after PPPoE reconnect
NC-29242 [IPsec] Cannot configure VPNs using IE11
NC-29254 [IPsec] Random route deletion in IPsec with DGD
NC-29378 [IPsec] vpnconn_all_status_update takes continuously high cpu when IPsec VPN manage page stays open
NC-29834 [IPsec] Multiple IKE_SAs in CONNECTING state for the same config when peer does not respond
NC-29936 [IPsec] vpnconn_all_status_update can overload the system
NC-29995 [IPsec] IPsec paketfilter rules missing after DGD failback
NC-30192 [IPsec] IPsec S2S connection not initiated after DHCP interface update
NC-28106 [RED] RED tunnel disconnects every 24h
NC-29465 [Reporting] Not able to send mail digest – due to PG connections full
Downloads
You can find the firmware for your appliance from in MySophos portal.