Sophos rides to the front of the peloton with the BMC Racing Team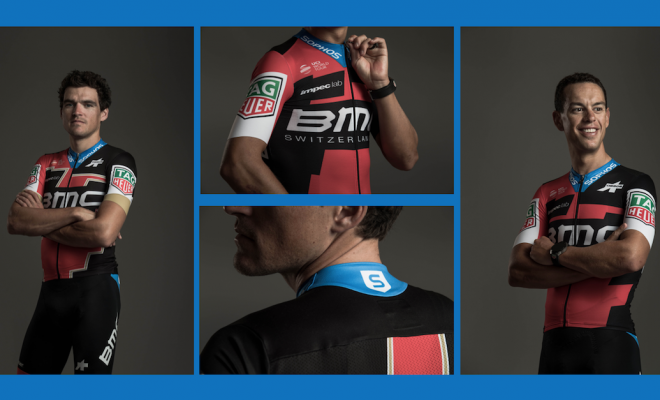 With links to staff, security and values, Sophos and the BMC Racing Team make the perfect partnership.
Sophos is now an official sponsor for the BMC Racing Team.
News broke of the sponsorship at the BMC pre-season press event at La Sella Golf Resort in Denia, Spain. BMC Team Manager Jim Ochowicz introduced Sophos' own Matt Fairbanks to the media to talk about Sophos and the sponsorship, and together with Belgian champion Greg Van Avermaet, they revealed the new team kit, with the collar and bib shorts now sporting the Sophos logo.
Not only is Sophos supportive of cycling because of its employees – many Sophos staff are cyclists and more than 30 riders took part in a recent, 100-mile charity race in the UK – but racing is driven by many of the same values Sophos holds dear: passion, innovation and a desire to be the best in the world. It makes for a perfect partnership.
And, of course there's cybersecurity, the cycling world relies heavily on technology and IT infrastructure to succeed. From analysing race times and techniques to managing logistics, cycling teams need secure access to their data wherever they go in the world.
The BMC Racing Team is a U.S.-registered UCI WorldTour team sponsored by BMC Switzerland. The team recorded 48 wins during the 2017 season and is home to some of the greatest cyclists in the world.
The first race of the season will take place in January 2018 at the Santos Tour Down Under. The team will include defending champion Richie Porte and former champions Rohan Dennis and Somon Gerrans. Porte is known as the "King of Willunga Hill," having claimed the iconic stage win for four consecutive years.