Join Fortinet Online for the Digital Edition of Accelerate 2020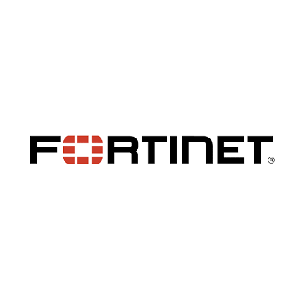 Fortinet is excited to offer customers and partners the opportunity to participate in a Digital Edition of Accelerate 2020. For convenience purposes, Fortinet will hold three online events to cater to participants from across the globe. This virtual conference will take place on the following dates: 
May 12: Americas @ 9:00 AM Pacific Standard Time
May 13: APAC @ 11:00 AM Australian EST / 9:00 AM Singapore SGT
May 14: EMEA @ 10:00 AM Central European Time
By participating in this free online experience, attendees can enjoy the main components of the annual Accelerate conference from the comfort and safety of their own space. Through engaging keynotes, enlightening training sessions, and virtual interaction opportunities, customers and partners will gain the knowledge required to secure their networks and ensure business continuity.
Insight from Industry Experts
During each event, attendees can hear from Fortinet and industry leaders who will provide insights on modern cybersecurity challenges and the solutions required to protect networks. The following keynote sessions will help attendees broaden their perspectives and enhance their knowledge of network security and technology.
On the Edge of Something Big: Security's Next Frontier
Amid the convergence of IT and Operational Technology (OT) networks, advances in artificial intelligence (AI), and the arrival of 5G, organizations are experiencing a new era of hyper-connectivity between devices, applications, and systems. As a result, neither first nor second-generation security are able to protect today's new distributed networks. During his keynote, Ken Xie, Fortinet Founder, Chairman of the Board, and CEO, will explain why organizations should move to a third-generation of security if they are to protect multiple edges across users, devices, networks, data, and applications.
A Platform Approach to Cybersecurity is Essential
When too many security point products are involved, organizations can find it difficult – or even impossible – to defend against today's sophisticated cyber threats. During this session, Patrice Perche, Fortinet's Senior Executive Vice President of Worldwide Sales and Support, will share his expertise on the Fortinet Security Fabric and how it helps customers realize their digital transformation goals. Perche will also discuss Fortinet's investment in its global partner ecosystem and what this means for business growth and continuity.
Fortinet Security Fabric Enables Digital Innovation
The benefits realized by embracing digital transformation are immense. Nevertheless, organizations must take appropriate steps to secure their digital innovation efforts before the risks become too great to manage. This session will be hosted by John Maddison, Fortinet's Chief Marketing Officer (CMO) and Executive Vice President of Products, who will highlight key industry trends and run through the latest features of Fortinet's Security Fabric platform. He will also talk about how a cybersecurity platform is the only way to manage cyber risk.
Formula E – A Revolution in Motorsport
Led by Roger Griffiths, Principal and Chief Technology Officer (CTO) of BMW i Andretti Motorsport, this session will dive into the world of Formula E racing. Since its inaugural race in 2014, Formula E has thrived on the combination of electric street racing, technology, entertainment, and sustainability. During this keynote, attendees will hear firsthand accounts of how this championship has found success through the collaboration of teamwork, engineering, and digital innovation.
Areas of Focus
In addition to hearing from these keynote speakers, attendees will also gain in-depth knowledge of Fortinet technologies, partner opportunities, and vertical-focused security strategies through the following sessions.
How Fortinet Secures Digital Innovation
These sessions will explain how Fortinet helps protect organizations and their digital transformation initiatives while also providing guidance on when and how to use a variety of industry-leading products. Sessions will be broken out into five categories:
Opportunities for Partners
These partner-only sessions will cover a range of topics focused on enabling business growth and continuity, including the new Fortinet Engage Partner Program. To ensure attendees receive the most relevant information, there will be four sets of sessions that will be specific to LATAM partners, EMEA partners, APAC partners, North American partners, and Service Providers.
Addressing Vertical-Specific Challenges
These sessions will center on the challenges being faced across industries as organizations shift their business models as a result of current events. Attendees will hear from experts across a range of sectors, including education, energy, financial services, government, healthcare, manufacturing, and retail.
Final Thoughts
Although this year's conference will be different from those in the past, the digital edition of Accelerate 2020 is designed to deliver the same level of expertise and essential information our customers and partners have grown to expect from past events. By participating in this virtual event, attendees will gain the knowledge required to grow and secure their businesses, even in times of uncertainty.
What: Accelerate 2020
Where: Online Event – free of charge
When: May 12 (Americas), May 13 (APAC), May 14 (EMEA)