Why Barracuda CloudGen WAN is a Tech Innovator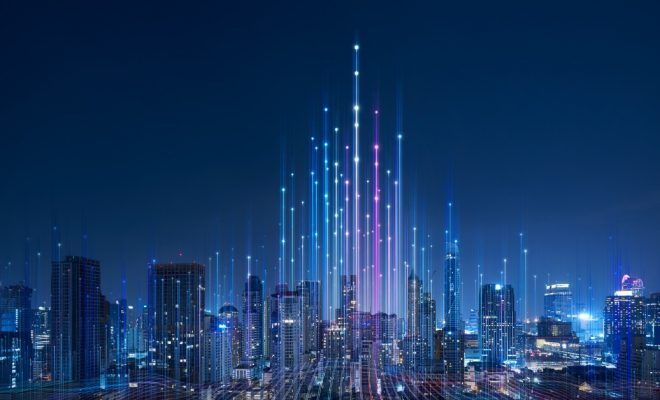 At Barracuda, it's our mission to deliver innovative security solutions that are easy to buy, deploy, and use. That's why we're particularly pleased to share the news that Barracuda CloudGen WAN has been recognized as a finalist in the Networking – SD-WAN category of the 2020 CRN 2020 Tech Innovator Awards.
Barracuda CloudGen WAN, which Barracuda introduced the solution in July, is a secure SD-WAN service built natively on Microsoft Azure and the first SD-WAN solution that runs inside Azure Virtual WAN Hubs. To give you a closer look at Barracuda CloudGen WAN, we recently spoke with Michael Zoller, the lead project manager for the solution.
Q&A with Product Manager Michael Zoller
What makes Barracuda CloudGen WAN innovative?
CloudGen WAN is the first service to combine full SD-WAN connectivity with next-generation firewall security that runs natively on Azure. Purpose-built for Azure connectivity, it caters to customers that are either already cloud-native or on their way to go all-in for the public cloud. A deep integration with Virtual WAN allows us to run parts of our services inside the Microsoft service, and we can also take advantage of all the other benefits of the public cloud: dynamic scalability, pay per use, and fast deployment times. All of these things were previously not associated with a WAN service, but CloudGen WAN combines them to form what can be seen as the first step toward a CloudGen Secure Access Service Edge (SASE) service, with more great services and features to be added very soon, such as Barracuda CloudGen Access, which was just announced yesterday.
What sets it apart from the competition?
Barracuda CloudGen WAN enables customers to use Microsoft Azure and the Microsoft Global Network for their WAN. This covers branch-to-branch as well as branch-to-cloud traffic, and it is a fast and easy global MPLS replacement. As a cloud- native SD-WAN service, Barracuda CloudGen WAN is easy to deploy, like a SaaS service, directly from the Azure Marketplace. With pay-as-you-go and bring-your-own-license pricing options, we offer the flexibility cloud customers have to come to expect, which is just another example why having a purpose-built cloud service benefits customers.
How does Barracuda CloudGen WAN help channel partners?
The combination of Barracuda CloudGen WAN and Microsoft Azure allow partners to create an extremely flexible SASE solution in the public cloud tailored to their specific needs. With an all-in-one, secure SD-WAN solution natively built on the public cloud, enterprises can finally make the shift to more public cloud deployments, both faster and more securely. There are also multiple additional benefits for customers that are also Microsoft partners, allowing them to benefit from both the Barracuda and the Microsoft ecosystem.