Fortinet to Host Four Regional Accelerate Conferences in 2020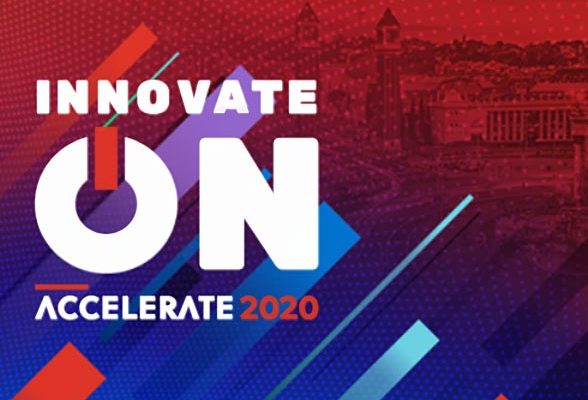 Accelerate is Fortinet's premier customer and partner event, drawing thousands of attendees from around the world. Each year, security professionals gather to hear from Fortinet executives and industry-leading keynote speakers about security trends and the latest Fortinet product solutions and development strategies, attend classes conducted by security experts, researchers, and product managers, and participate in hands-on labs and workshops run by Fortinet's top trainers. 
Because demand for these resources continues to grow, Fortinet will be hosting four regional Accelerate conferences in 2020, rather than the traditional single event. This will enable more customers and partners than ever to learn about Fortinet solutions and strategies, attend business and technical training from more than 100 sessions, consult with Fortinet's security experts, participate in critical hands-on learning labs and workshops, and network with other security professionals from their region.
Accelerate 2020 conferences will be held in EMEA, US East, Latin America, and US West (Silicon Valley). The following dates have been confirmed:
Barcelona, Spain – February 15-20, 2020
New York City, U.S.A. – May 16-21, 2020
Riviera Maya, Mexico – August 3-6, 2020
Silicon Valley, U.S.A. – November 7-12, 2020
Each year, some of the most valued Accelerate activities are the Pre-Conference Workshops. Attendance at these workshops has doubled every year for the past few years, and this new regional format will allow the number of possible attendees to double once again. Hosted by the NSE Institute, Pre-Conference Workshops offer some of the most popular NSE training courses, held prior to the main conference.
Fast Track Workshops held during the conference are open to partners and customers at no additional charge. The Fast Tracks are composed of short, comprehensive workshops that cover significant topics in cybersecurity. Led by Fortinet engineers, these 2-4 hour in-person sessions take attendees on a deep-dive into the Fortinet Security Fabric through hands-on labs and use cases.
Each conference also includes the Accelerate TechExpo, where Fortinet and partners showcase solutions, demonstrate product functionality, and highlight integration with the Fortinet Security Fabric. All Accelerate 2020 attendees will also receive a free NSE exam voucher to be used at the on-site testing center.
This years Accelerate 2020 conference is certain to be one of the most technologically exciting and eye-opening experiences you'll have all year! To register for one of the Accelerate 2020 regional conferences; to get the latest information on pre-conference workshops, speakers, and sessions; and to see conference details, dates, and locations as they become available, visit FortinetAccelerate.com.
Learn more about Accelerate 2019 and register today. A complete list of sessions is now available.