Fortinet Named a Challenger with Highest Ability to Execute in the 2019 Gartner WAN Edge Infrastructure Magic Quadrant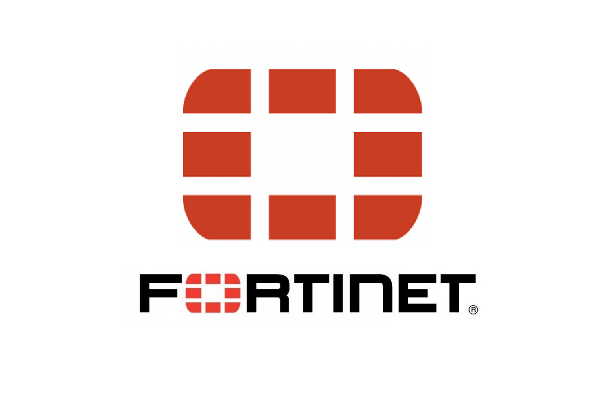 ver the last few years, SD-WAN adoption has grown rapidly, becoming one of the fastest growing networking technologies. In anticipation of capturing a share of this large market, over 60 vendors have emerged, making the vendor selection process especially challenging for customers looking to adopt SD-WAN.
By establishing a Magic quadrant for WAN Edge Infrastructure, we believe Gartner has provided a critical tool for helping enterprises wade through the noise of a crowded market and make an informed decision when selecting an SD-WAN solution which enables enterprise-grade routing and advanced security.
Of the 19 vendors reviewed, Gartner placed Fortinet highest in ability to execute in the Challenger's quadrant of the 2019 Gartner WAN Edge Infrastructure Magic Quadrant. These Magic Quadrant results align with Fortinet's recent positioning by Gartner among the top three vendors in worldwide market share for SD-WAN equipment by revenue in 2019, evidenced by our astounding 234% quarter-over-quarter growth rate.
We believe these proof points are evidence of our success at developing a secure and agile SD-WAN solution, which is adopted by over 21,000 customers and designed for today's digital business requirements. We also believe this reinforces the fact that Fortinet truly understands the needs of the rapidly evolving WAN Edge market.
Fortinet Secure SD-WAN stands out in the industry for many reasons, and it starts with our security-driven networking strategy. Fortinet has deep roots in enterprise-grade routing and has a long history of enabling advanced networking deployments for distributed enterprises across the globe. One of the most critical challenges faced by organizations adopting SD-WAN technologies is the ability to extend the same level of security posture for direct internet connection that they enjoyed when all connections were routed through the central data center. Most SD-WAN solutions fall short in this area, requiring customers to deploy an overlay security solution that adds layers of management complexity and overhead, undermining the savings in time and money that SD-WAN was supposed to provide. And because security and connectivity are not fully integrated, and cannot be managed through a single interface, it creates lags in visibility and control because security has to continually react to connectivity changes, leaving gaps in protection and impacting performance.
As networks continue to undergo rapid transformation, we are also committed to solving emerging and often unarticulated needs of organizations through our strong commitment to leading through innovation. These include:
Best-of-Breed Security & SD-WAN: We are committed to driving a consistent security posture from the WAN edge to both data center and multi-cloud environments by natively integrated security functions, including NGFW, IPS, anti-virus, anti-malware, web filtering, SSL inspection (including TLS 1.3), and sandboxing. We also provide an integrated CASB service to protect SaaS applications and traffic and to prevent problems related to Shadow IT. Our patented innovation of a purpose-built SD-WAN ASIC enables faster Application Steering, Multi-Path Intelligence, and WAN Path Remediation with forward error correction (FEC) to overcome adverse WAN conditions.
Network Analytics & Automation: Zero-touch deployment, a key feature of Fortinet Secure SD-WAN, simplifies operations by enabling faster branch roll outs and reducing deployment from weeks to minutes. Its unified console for both network and security operations, with role-based access controls for separation of duties is foundational for faster adoption and segmented usage across different functional teams.
Accelerating Cloud Connectivity: Fortinet's Secure SD-WAN solution enhances the application experience through faster cloud on-ramp connectivity to multi-cloud environments and prioritizing business-critical applications. Fortinet's Secure SD-WAN solution is available in hardware, virtual form factor, and also available in Azure, AWS, Google Cloud, VMware Cloud, Oracle, and Alibaba marketplaces providing maximum flexibility for organizations with a multi-cloud strategy.
While industry accolades and product details can be valuable, it is just as important to understand what actual customers are saying about the Fortinet Secure SD-WAN solution. Gartner Peer Insights gathers comments from verified customers across a variety of technologies describing their experiences with vendors and solutions. Here are just a couple of examples:
"We did a substantial test with multiple SD-WAN vendors: We liked that Fortinet was able to address all our SD-WAN use cases for voice, video, and cloud. Fortinet offers SD-WAN + Next Gen Firewall with a single appliance…Competitors of Fortinet need separate products and management solutions for NGFW…Customer service response time was fast and high-quality. The overall experience from fast deployment with Zero-Touch deployment, migration from current solutions, and on-going management of the solution has been really smooth." — Facility Manager/IT in the Manufacturing Industry
"LOVE THE PRODUCT. SD-WAN transforms branches to increase productivity and application performance without compromising on security. With the help of application steering, business-critical applications are always given priority. We are using it for several customers and doing what's called FULL mesh IPSec tunnels with SD-WAN. Amazing stuff. Why waste money on MPLS when FortiGate comes with SD-WAN?…Good job Fortinet." — Network Engineer in the Services Industry
The ongoing development and innovation of Secure SD-WAN is a top priority for Fortinet. We are fully committed to solving emerging use cases and accelerate cloud adoption to help organizations truly transform their WAN Edge.