Fortinet to Demonstrate Broadest Portfolio of Cloud Security Solutions at AWS re:Invent in Las Vegas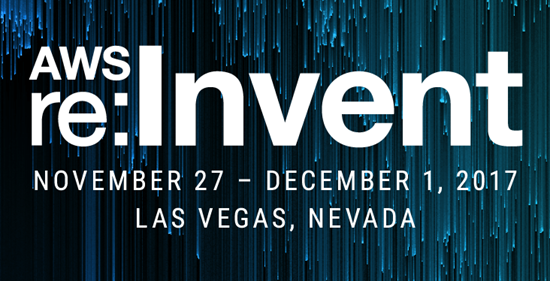 Fortinet is proud to be a Gold Sponsor of the 6th annual AWS re:Invent conference, being held at the Venetian Hotel in Las Vegas between November 27th and December 1st. re:Invent is the largest gathering of members of the global cloud community in the world, bringing together over 40,000 attendees from over 80 different nations attending over 1,000 different technical sessions, keynote addresses, labs, and special events over the course of the conference.
Fortinet will be showcasing our latest cloud-based solutions, including the Fortinet Security Fabric in Booth #1340. We will be providing hands-on product demos led by our team of cloud security experts, combined with a series of informative presentations from our Fabric-Ready technology partners being held in our in-booth theatre.
In addition, Aiden Walden, Fortinet's Manager of Public Cloud Architecture will be delivering security presentation (session # DEM09) entitled "GoldenEye: Cybersecurity at IoT and Cloud Scale." It will be presented on Thursday, Nov 30, at 11:35AM in the Expo Hall Theater in the Venetian.
Aidan will be discussing how Fortinet expands upon existing AWS platform security controls (IAM, segmentation, network ACLs) with Fortinet's advanced security capabilities, such as NGFW, IPS, DLP, App Control, Web Filtering, Hybrid VPN, and Threat Research and Intelligence. Using real life AWS security use cases, Aidan will explain how adding a security fabric approach to AWS protects cloud, traditional, and hybrid network environments through a single, integrated, and holistic security posture. In this session, attendees will learn how digital transformation is exponentially expanding the attack surface, explore an architectural approach to cloud-based network security that includes visibility and automation, and discuss strategies for quickly and effectively auditing, quarantining, and repairing compromised networks from remote devices to core networks and data centers to multi-cloud environments, including AWS.
As a key AWS security partner, Fortinet provides the most comprehensive set of AWS cloud-enabled security solutions available, including our Next Gen and Web Application Firewalls (FortiGate, FortiWeb), Secure Email Gateway (FortiMail), combined with management (FortiManager) and analysis (FortiAnalyzer) tools that can provide single pane of glass visibility and control across your on premises and cloud solutions.
These tools not only work as award-winning and market leading independent security solutions, but they have also been purposefully engineered to integrate and collaborate together as a single, unified Security Fabric. This approach enables security to seamless span across today's distributed and highly elastic networks with single-view visibility and granular control, combined with the dynamic scalability and performance today's high-demand networks require.
The AWS event grows every year, and still consistently sells out. If you are a current AWS customer, or are considering migrating to a cloud-based infrastructure, you should seriously consider attending this event. And if, like many organisations, concerns about security protections and complexity are a concern, then make it a point to drop by our booth and attend our theatre presentation to learn how you can safely and securely take advantage of the power of the cloud. We hope to see you there.