SonicWall's Michele Campbell and Dawn Ringstaff Both Named to CRN's 2017 Women of the Channel List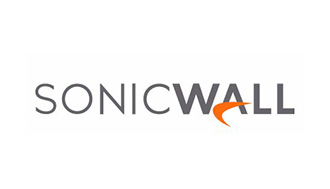 Santa Clara, Calif. – SonicWall, the trusted security partner protecting more than one million networks worldwide, announced today that CRN®, a brand of The Channel Company, has selected Michele Campbell, Director of Global Channel Programs and Enablement at SonicWall, and Dawn Ringstaff, Regional Sales Director at SonicWall, for its prestigious 2017 Women of the Channel list. Each executive on the list is recognized for her outstanding leadership, vision and unique role in driving channel growth and innovation. CRN editors select the Women of the Channel honorees based on their professional accomplishments, demonstrated expertise and ongoing dedication to the IT channel.
This is the second time Campbell has been named to the CRN Women of the Channel list during her career, which includes 25 years of in-depth experience in the channel. In her role leading Global Channel Programs and Enablement at SonicWall, she led the charge in developing the SecureFirst Partner Program that launched November 1, 2016 and resulted in registrations from partners from 90 countries. She also introduced new partner enablement initiatives into the program, including SonicWall University to address the cybersecurity skills gap and train partners on insights gleaned by the SonicWall Capture Labs researchers, and new global marketing programs and incentives to help the SonicWall channel deliver cybersecurity solutions and services to small and medium-size businesses (SMBs).
Leveraging her 20 years of experience working in the channel, Ringstaff leads the team that is responsible for North American partner enablement, partner profitability and overall sales growth at SonicWall. During her decade at SonicWall, she has forged deep relationships with SonicWall's North American partners, and was recognized internally at SonicWall as last year's top performing director on the channel and sales team in North America. As a seasoned channel sales leader, Ringstaff has mentored countless channel sales teams and at SonicWall she has been instrumental in helping many inside sales representatives transition to highly successful field territory channel managers.
"Congratulations to both Michele and Dawn for the well-deserved recognition of all they do in service of SonicWall's partner community," said Steve Pataky, Vice President of Worldwide Sales and Channel. "Since joining SonicWall one year ago, Michele has had a dramatic impact on the company in her partner enablement role, leading the development of the SonicWall SecureFirst Partner Program and SonicWall University for the benefit of our channel partners worldwide. Dawn recently celebrated a decade with SonicWall, and remains a committed leader achieving new milestones in engaging our North American partners in service of our customers."
"These extraordinary executives support every aspect of the channel ecosystem, from technical innovation to marketing to business development, working tirelessly to keep the channel moving into the future," said Robert Faletra, CEO of The Channel Company "They are creating and elevating channel partner programs, developing fresh go-to-market strategies, strengthening the channel's network of partnerships and building creative new IT solutions, among many other contributions. We congratulate all the 2017 Women of the Channel on their stellar accomplishments and look forward to their future success."
The 2017 Women of the Channel list will be featured in the June issue of CRN Magazine and is now available online at www.CRN.com/wotc.
In addition to CRN naming Campbell and Ringstaff to the Women of the Channel list, CRN has included SonicWall and its executives on a number of additional prestigious lists since SonicWall became an independent cybersecurity company. In the past six months, SonicWall has been recognized with the following:
About SonicWall
SonicWall has been fighting the cyber-criminal industry for over 25 years defending small, medium-size businesses and enterprises worldwide. Backed by research from the SonicWall Capture Threat Network, our award-winning real-time breach detection and prevention solutions, coupled with the formidable resources of over 10,000 loyal channel partners around the globe, are the backbone securing more than a million business and mobile networks and their emails, applications, and data. This combination of products and partners has enabled an automated real-time cyber defense solution tuned to the specific needs of the more than 500,000 global businesses in over 150 countries.
For more information, visit www.sonicwall.com.
About the Channel Company
The Channel Company enables breakthrough IT channel performance with our dominant media, engaging events, expert consulting and education, and innovative marketing services and platforms. As the channel catalyst, we connect and empower technology suppliers, solution providers and end users. Backed by more than 30 years of unequaled channel experience, we draw from our deep knowledge to envision innovative new solutions for ever-evolving challenges in the technology marketplace. www.thechannelco.com