Automotive Company Selects Fortinet to Provide Robust Security and Connectivity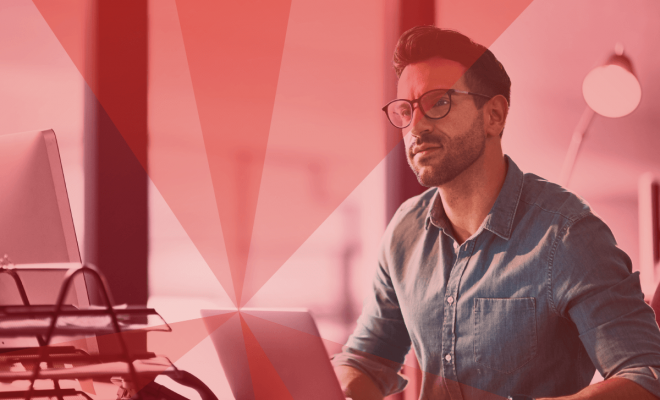 Distributed enterprises are increasingly shifting data, applications, and workflows to the cloud to meet evolving business requirements and achieve digital innovation goals. However, this can become problematic for branch locations that still rely on traditional MPLS connections to backhaul traffic through the corporate network.
Fortinet recently worked with one organization struggling with this challenge and chose to leverage Fortinet's robust Security Fabric platform and the Secure SD-WAN solution to address this.
New Requirements for a Distributed Infrastructure
With nearly 100 branch offices, this European automotive company sought a vendor that could secure their entire distributed infrastructure—from their data center to branch locations, to the Azure Cloud. This organization wanted more than just individual security tools that could protect each piece of their environment. They asked for an end-to-end solution that could provide robust security and connectivity across the entire network, and that could all be managed from a single console.
Various vendors presented their solutions to this organization, but they either lacked the security platform approach desired or the robust Secure SD-WAN functionality required. With key advanced networking features like centralized management and local inspection and control of network traffic at the branch, Fortinet's broad, integrated, and automated Security Fabric was the only solution to check each box on this company's list—meeting and even surpassing their expectations.
The result of almost 20 years of innovation, the Fortinet Security Fabric is engineered to enable Security-Driven Networking, Zero-trust Network Access, Dynamic Cloud Security, and AI-driven Security Operations across the enterprise to help organizations achieve their digital innovation goals and protect the evolving attack surface. And with a robust Security Fabric ecosystem of hundreds of seamless third-party integrations, it can be readily extended throughout an organization's security architecture while enlisting existing investments into an integrated security framework strategy. This comprehensive approach to cybersecurity helps minimize security gaps, while a single management console provides full visibility and control over the entire network.
Fortinet Secure SD-WAN, a critical piece of the Security Fabric for this customer, combines security and SD-WAN functionality in a single device to provide enhanced cloud-based application performance, advanced routing capabilities, and enterprise-class security all working together as a single, integrated solution to improve user experience while protecting critical data and resources.
A Fabric Approach to Cybersecurity
With a platform approach to cybersecurity that was able to address all of the varied needs across its infrastructure, Fortinet quickly became the front runner for this organization. Fortinet cybersecurity solutions were able to address the following use cases for this customer:
SD-WAN Functionality: This organization was able to leverage Fortinet Secure SD-WAN on the FortiGate NGFW to decrease the amount of MPLS traffic and subsequently reduce costs while establishing a comprehensive security strategy that did not require building and deploying a separate security overlay. Moreover, its ability to provide local inspection and control of network traffic at the branch without requiring additional devices set Fortinet apart from the competition to this company that prefers the use of local breakout connections to access SaaS services.
Dynamic Security for Cloud-based Applications: Fortinet Secure SD-WAN not only provides application identification, multi-path control, and application steering to ensure that organizations can access all critical applications and resources in the cloud, but the entire connectivity process is protected with a full stack of security solutions designed to automatically adapt to highly dynamic connectivity environments.
Optimizing Connectivity with Azure: Fortinet's Secure SD-WAN integration with Azure Virtual WAN offers a robust, secure and optimized Cloud On-Ramp to Azure Cloud workloads and services. This helps ensure ease of use, security, quality of experience, and visibility across distributed infrastructures spanning on-premises locations and Azure regional data centers.
Branch Security: This company also leveraged Secure SD-WAN to provide better security across their branch offices. SD-Branch added such functionality as access control for both wired and wireless APs, and protections for onsite IoT and endpoint devices and local LAN infrastructure, thereby increasing visibility and control without requiring additional IT staff on-site.
Time Saved: With Fortinet's simple, single-pane-of-glass management console that can scale across their entire SD-WAN deployment, the security teams were able to save time deploying, managing, and orchestrating policies across all security devices.
Integration: Having recently invested in solutions with Sentinel One, this organization needed a security vendor that could seamlessly integrate with them. Fortunately, Sentinel One is part of Fortinet's robust Security Fabric ecosystem, with over 360 technology integrations.
The combination of all these capabilities set Fortinet apart from the competition, making us the obvious choice for an organization looking to protect its infrastructure from its data center out to remote branch locations and across their cloud environment.
Take a security-driven approach to networking to improve user experience and simplify operations at the WAN edge with Fortinet's Secure SD-WAN solution.
Read these customer case studies to see how De Heus and Burger King Brazil implemented Fortinet's Secure SD-WAN to alleviate network complexity, increase bandwidth, and reduce security costs.