WatchGuard – Wi-Fi Cloud 8.8 Production Release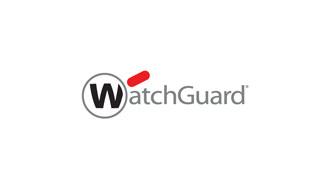 Hello WatchGuard Wi-Fi Cloud Users,
WatchGuard Wi-Fi Cloud will be upgraded to version 8.8 starting on Friday, August 23, 2019.
Discover Application Enhancements — You can now perform these tasks in Discover:


Configure SSIDs and AP device and radio settings.
Configure WIPS settings including access point and client classifications, Authorized WiFi Policies, and Intrusion Prevention.
Monitor WIPS activity and security alerts.
Configure, schedule, and view Wi-Fi Cloud reports.


Hitless Device Firmware Update — Minimizes the downtime for wireless clients during access point upgrades. Access points are not upgraded at the same time as nearby access poonts so that wireless clients in that vicinity can remain connected to the Wi-Fi network.
SNMP Trap Support — Added support for sending SNMP trap messages to network monitoring tools with an AP configured as a CIP (Cloud Integration Point).
VXLAN Support — You can now configure and monitor VXLAN tunnels.

When:
AMER region: Friday, August 23, 2019 (12:00AM PDT / 7:00AM UTC)
APAC region: Friday, August 23, 2019 (12:00AM HKT / 4:00PM Monday UTC)
EMEA region: Friday, August 23, 2019 (12:00AM GMT / 12:00AM UTC)
Maintenance Window: 6 Hours
Duration: 6 Hours
User Impact:
Wi-Fi Cloud management services will be inaccessible during the maintenance activity.
There is no impact to customer Wi-Fi service. Access Points will still be functional and provide connectivity and security.
Captive portal splash pages will be functional for guest access.
After the Wi-Fi Cloud upgrade is complete, access point firmware will be updated based on your configured settings for scheduled automatic update or manual update. Each access point requires approximately 10 minutes to complete the firmware update depending on your Internet link and available bandwidth.
If you have any questions regarding the update, please visit the Support Center. To learn more about Secure, Cloud-Managed Wi-Fi from WatchGuard, visit www.watchguard.com/wifi.