WatchGuard – Wi-Fi Cloud 8.6 Now Available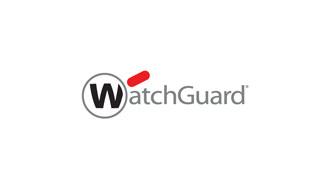 We are happy to announce the availability of Wi-Fi Cloud (Manage 8.6) and (Analyze 4.9.3). The latest version of Wi-Fi Cloud includes enhancements for prioritizing VoIP traffic when background scanning is enabled, and new features for automatic transmit power control and dynamic channel selection for improved high-density performance.  The captive portal platform has also been updated to limit the downtime for splash page users in future upgrades.
Manage 8.6 Enhancements:
Secure EoGRE Tunnels with IPSec — AP325 and AP420 access points now support tunneling with EoGRE over IPSec in either Tunnel or Transport mode. You can use IPSec in conjunction with EoGRE to provide encryption for encapsulated data to provide a secure and flexible VPN solution.
AP Auto Upgrade Enhancements — You can now perform manual AP software updates outside of an expired automatic update window.
Automatic Power Control Enhancements — Automatic transmit power control thresholds are now configurable. You can configure the Minimum and Maximum Tx Power Range, Loudness Threshold, and Connectivity Threshold. Default values are provided for optimized power control.
VoIP-aware Scanning — You can now select VoIP-aware background scanning for 802.11ac Wave 2 APs (AP325, AP420) to optimize high priority traffic during background scanning.
Third-Party Analytics Integration Interval — The minimum send interval for updating a third-party server with visibility analytics is reduced from 1 minute to 10 seconds. You can now configure an interval between 10 and 3600 seconds. The default interval is 600 seconds (10 minutes). This is configured in the Third Party Analytics Integration settings in a Device Template.
Disable AP LED support — You can now disable LED activity for AP325 and AP420 devices in the Device Template configuration in the Network Settings section.
Device Template Migration to Consolidated Template — You can now migrate your existing AP model specific device templates to the consolidated model configuration template.
DCS Enhancements — Dynamic Channel Switching (DCS) has been optimized for high density wireless environments to prevent frequent channel changes.
Analyze 4.9.3 Enhancements:
Reduced Portal Downtime during Upgrades — Captive Portal splash page downtimes are greatly reduced during Wi-Fi Cloud maintenance and upgrades to minimize impact to Wi-Fi users.
Pre-validation for Guest Login — Support is added for additional pre-validation for guest users that log in to a Wi-Fi network. You can configure an external HTTPS end-point for use with the SMS plug-in and define any number of custom fields to validate during guest login.
Access points with active Wi-Fi Cloud subscriptions must have their AP firmware upgraded to 8.6 to leverage these new features. If an automatic firmware upgrade schedule is configured in your Wi-Fi Cloud account, your APs will automatically be upgraded. To upgrade APs manually, see updating AP firmware in Wi-Fi Cloud.
When WatchGuard APs are managed with the Wi-Fi Cloud you get strong set-up, management and reporting features including:
Wireless Intrusion Prevention System (WIPS) delivering strongest security with advanced patented Marker Packet™ technology to:

Automatically and accurately identify wireless devices on your network and neighboring APs external to your network
Detect and prevent rogue APs
Detect and prevent man-in-the-middle, evil twin, and honeypot attacks

Engaging guest portal experiences
Powerful location-based analytics
Ability to go from 1 to unlimited access points with no controller infrastructure
To learn more about secure Wi-Fi from WatchGuard, visit www.watchguard.com/wifi.  If you have any questions regarding the update, please visit the Support Center.