Sophos Email Appliance version 4.5.3.0 released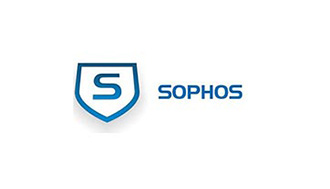 Hi everyone,
Sophos Email Appliance version 4.5.3.0 has been released. This version resolves many issues of the previous version.
Limited release
Version 4.5.3.0 was released to an initial group of customers on 10 January 2020. This release will be made available to all customers over the next few weeks. If you would like to get early access to new features, please contact Sophos Support.
January 10, 2020
This release resolves several issues. The appliance will restart after this update.
You should also familiarize yourself with the known issues, since improper configuration of certain options may cause unexpected behaviour.
Before you begin installing and configuring the Email Appliance, you should review the configuration directions.
Internet Explorer 7 and later, and Mozilla Firefox version 4.x and later, are the only supported browsers for this product release. However, the Email Appliance has been optimized for current-generation browsers. If you are using an older browser such as Internet Explorer 6 and experience performance issues, consider upgrading to a newer version of Internet Explorer, or to a recent version of Firefox.
Issues Resolved in the Sophos Email Appliance 4.5.3.0 release
Resolved an issue with emails sent from one company with BATV (bounce address tag validation) enabled on its Sophos Email Appliance to another company using a Sophos Email Appliance. In cases like this, some policies were not triggered on the receiving company's email appliance (SEA-1147).
Resolved an issue with spam history being stored for outbound emails (SEA-1343).
Resolved an issue with certain mail headers generating false positives (SEA-1614).
Time of Click is no longer applied to emails that don't contain URLs (SEA-1197).
Resolved an issue where wildcards could not be used in addresses being added to automatically created User Groups (SEA-1565).
Resolved an issue where ciphers detected on port 5432 were causing PCI scan warnings (SEA-1588).
Resolved an issue where mail from known internal domains was classified as spam (SEA-1457).
Resolved an issue with message fragments getting stuck in the sandstorm rescan directory (SEA-751).
Resolved a Time of Click encoding issue when protocol prefix contains upper case letters. (SEA-1438).
Chinese and Japanese characters displayed correctly in lists of quarantined emails (SEA-1015).
Resolved an issue where emails containing attachments with .AAX extensions were not being detected by the email appliance (SEA-1543).
Updates and enhancements in the Sophos Email Appliance 4.5.3.0 release
Increased resilience against Secure Client-Initiated Renegotiation DoS attacks (SEA-290).
Improved functionality of the configuration backup function (SEA-1571).
Improved milter to handle emails with large numbers of header lines (SEA-1605).
Improvements made to the IP address reputation checking tool (SEA-1246).
Improvements made to the Time of Click functionality (SEA-1533).