WatchGuard – Fireware 12.2.1 is now available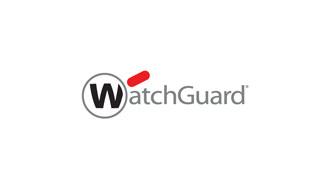 Fireware 12.2.1 General Availability
We are pleased to announce the General Availability (GA) of Fireware 12.2.1. Full details are covered in the What's New in 12.2.1 presentation, and there is also a recorded webinar of this content. Key highlights of the release include:
​Backup and Restore features have been redesigned to provide a new UI with more options, making it more dependable on tabletop Fireboxes with lower available memory.
WAN interface monitoring for Jitter, Latency, and Packet Loss enables admin to easily identify problematic WAN connections.
For partners with NFR appliances, WatchMode has been refactored for greater reliability. It now works with mirrored network traffic with VLAN tags. WatchMode enables monitoring of mirrored traffic from a switch, which is ideal for non-disruptive evaluations.
WSM 12.2.1 Update 1 is also available now, which is an update to the WSM 12.2.1 release to address a known issue. We recommend that any customers that installed WSM 12.2.1 in the last week upgrade to this release. Please read the Release Notes prior to upgrading.
Does this release pertain to me?
Fireware 12.2.1 is available for all Firebox T and Firebox M appliances. The continued growth and expansion of the Fireware OS means it is no longer suitable for older generation appliances with more limited resources. Fireware 12.2.1 and subsequent releases will not be available on any XTM appliances. WatchGuard will continue to provide updates to the 12.1.x firmware versions to provide bug fixes and important security updates for XTM appliances.
Software Download Center
Firebox appliance owners with active support subscriptions can obtain the Fireware 12.2.1 update without additional charge by downloading the applicable packages from the WatchGuard Software Download Center.
Contact
For Sales or Support questions, you can find phone numbers for your region online. If you contact WatchGuard Technical Support, please have your registered appliance Serial Number or Partner ID available.