WatchGuard – Wi-Fi Cloud 8.5 Now Available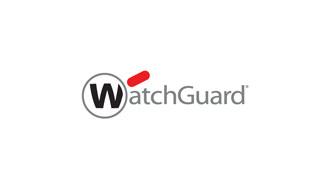 We are happy to announce the availability of Wi-Fi Cloud 8.5. This latest version of the Wi-Fi Cloud simplifies configuration steps for IT administrators, enhances Wi-Fi service quality in environments with multiple access points (APs) using automatic power optimisation, and adds a new cloud integration mode for the AP420 to better support large WIPS sensor overlay deployments.
Automatic Transmit Power Control (TPC)
WatchGuard access points managed by the Wi-Fi Cloud automatically adjust their transmit power levels for optimum levels to avoid interference with each other, which provides a better quality of service for connected users. The new feature requires background scanning to be enabled for 2 radio APs (AP120, AP320, AP322) and is automatically supported with 3 radio APs (AP420).
Consolidated AP Configuration Template
All WatchGuard access point models are now managed with a single AP (device) template in the Wi-Fi Cloud. All device types will be managed through a single configuration within the template, instead of having a separate configuration for each device type. Unique, model-specific attributes are managed with the consolidated template and only used by the AP model to which they apply, saving administrators valuable time.
Cloud Integration Point (CIP) mode for AP420 only
As a reminder, WatchGuard APs can be installed (overlaid) alongside any brand of Wi-Fi access point and configured as WIPS sensors to add additional security protection to an existing Wi-Fi network without having to rip and replace the existing 3rd party APs.
Supported on the AP420, CIP makes managing larger WIPS sensor overlay deployments easier on administrators by integrating with Cisco, Aruba, and HP Wi-Fi controllers to enable Wi-Fi Cloud to fetch information on devices managed by the 3rd party controller. The Wi-Fi Cloud can use this information for Wireless Intrusion Prevention System (WIPS) classification and location tracking of devices.
Integration with Enterprise Security Management servers enables Wi-Fi Cloud to send events and audit logs to these servers, so administrators can use their existing infrastructure to manage Wi-Fi Cloud events and logs.
For more information on configuring CIP mode, read our knowledge base article.
Access points with active Wi-Fi Cloud subscriptions will need to have their firmware upgraded to 8.5 to leverage these new features. If an automatic firmware upgrade schedule is configured in your Wi-Fi Cloud account, your APs will automatically be upgraded, otherwise please read our help article on updating AP firmware in Wi-Fi Cloud.
When WatchGuard APs are managed with the Wi-Fi Cloud you get strong set-up, management and reporting features including:
Wireless Intrusion Prevention System (WIPS) delivering strongest security with advanced patented Marker Packet™ technology to:

Automatically and accurately identify wireless devices on your network and neighboring APs external to your network
Detect and prevent rogue APs
Detect and prevent man-in-the-middle, evil twin, and honeypot attacks

Engaging guest portal experiences
Powerful location-based analytics
Ability to go from 1 to unlimited access points with no controller infrastructure
To learn more about secure Wi-Fi from WatchGuard, visit www.watchguard.com/wifi. If you have any questions regarding the update, please visit the Support Center.