WatchGuard Access Point Support Subscriptions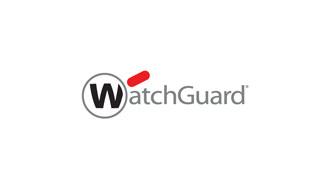 WatchGuard access points provide secure, reliable wireless connectivity to businesses around the world. At WatchGuard, we are passionate about mobility and security and are dedicated to keeping wireless environments updated with the latest software features to keep people safe and their businesses running smoothly. For example, at the time of our public announcement of the WPA/WPA2 key reinstallation (KRACK) vulnerability, corrective software was already available online. Additional details about KRACK and software updates for WatchGuard products can be found in this knowledge base article.
Support Subscriptions for Access Points
Standard Support for access points is included in our Wi-Fi service subscriptions: Basic, Secure, and Total Wi-Fi. See this FAQ for more information on the Wi-Fi SKUs. Maintaining active support subscriptions for your access points is recommended to continue to receive important software updates, RMA replacement, and support.
Basic, Secure, and Total Wi-Fi Subscriptions include Standard Support:
24×7 support
Unlimited number of support cases per annual subscription
Targeted response times:

4 Hour – Critical, High
8 Hours – Medium
24 Hours – Low

Web-based support
Phone-based support
Software updates and patches for:

Gateway Wireless Controller
Access point firmware
Wi-Fi Cloud

Advanced hardware replacement
Product documentation and guides
Technical Training Materials
Moderated Customer Forum
At this time, premium four hour RMA is not available for access points.  Please remember to maintain an active Basic, Secure, or Total Wi-Fi subscription with each access point in order to maintain support.
Sincerely,
Ryan Orsi
Director, Product Management, Secure Wi-Fi
WatchGuard Technologies