Sophos – Central Firewall Reporting EAP for XG V18 is here!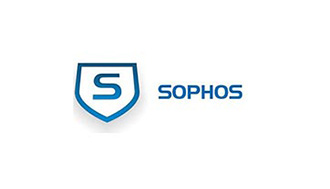 Good news! The Central Firewall Reporting (CFR) EAP is available to begin testing!
Because this is the first release of CFR there are a few things we'd like to bring to your attention before you begin testing it.
We've attempted to make the release as bug-free as possible, however as is the nature of early access, we cannot guarantee it will be. Therefore, use the feature in production at your own discretion.
The Central Firewall Reporting services are actively being tuned for scalability and load over the duration of the EAP. We're keen to hear your experience and perception of the reporting experience.
As part of the EAP we'll continue to add additional features into Central. Expect incremental updates roughly every six weeks. You can find the features in those later builds in the "What's New in CFR" document.
To gain access, you must register on the v18 registration site. You will receive an email with a unique access code including directions for enabling the EAP.
Firewall Reporting in Sophos Central
Increasing visibility into network activity through analytics has become vital as organizations strive to gain a deeper understanding of user activities, applications, network events, performance, risks and more in their security environment. Using that knowledge, organizations can implement policy changes to drive efficiencies that enhance productivity while also protecting against cyber threats.
Organizations need:
Deep insight into user activity, application usage and security threats on the network
Tools to report and identify trends that require an actionable response
Pre-defined, out-of-the-box reports to streamline the report creation process
Flexibility to create hundreds of customized report views, tailored to specific needs
An intuitive user interface that makes report creation fast and easy
Solution
An integral component of Sophos Central, Central Firewall Reporting (CFR) is a cloud-based reporting tool that provides organizations with a powerful set of options to capture network activity through their Sophos Central account and XG Firewall v18. Using the interactive dashboard, administrators can drill down into the syslog data for a granular view that is presented in a visual format for easy understanding. The data can then be analyzed for trends that could lead to gaps in security, requiring policy changes.
Key Features (CFR initial launch)
Rich, granular data organized into easy-to-understand reports
Pre-defined out-of-the-box reports
Flexible report table and charts allow users to customize each report and create a library of hundreds of variations
At-a-glance view from the XG Firewall for network operational health, policy control events, and all security-driven events
Interactive, easy-to-use report dashboard that makes it fast and simple to access detailed reports
Visual representation of data elegantly displayed in graphical form
Search and retrieval of all log data from the XG Firewall
And coming soon after General Availability:
Create reports that aggregate data from multiple XG Firewalls
Save and export reports in multiple file formats to share with others
Report scheduling
Additional reports
And much more!
Getting Started
Go to the XG Firewall v18 EAP page, fill out the online form and you'll have access to the v18 EAP firmware download. Be sure to select the checkbox for CFR in the registrations!
Please note the XG 86 is not supported in the EAP at this time.
Once you're ready to go, we've got some great resources to help you get started:
Share Your Feedback
Communicating your experiences with Central Firewall Reporting is crucial to its success, so we want to hear from you! Please share your feedback via the Sophos Community or through your XG Firewall's feedback mechanism in the user interface. Where possible, include screenshots in your community posts so that we can see your experience.
Thank you for taking the time to test the CFR EAP release. We're excited about this new reporting experience for Sophos XG users and we appreciate your help making it happen!