WatchGuard Delivers Industry's First Pay-as-You-Go Option for Network Security Hardware and Services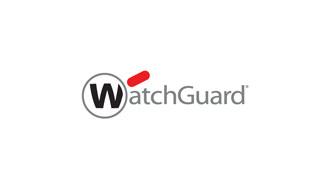 New subscription route removes friction from partner purchasing and billing flows, maximizes flexibility, scalability, and profitability
SEATTLE – January 14, 2020 – WatchGuard® Technologies, a global leader in network security and intelligence, secure Wi-Fi and multi-factor authentication, today announced the expansion of the WatchGuard FlexPay program to include fully automated, monthly billing for its network security hardware and services. Available for both three-year and pay-as-you-go terms, WatchGuard Subscriptions enable IT solution providers to purchase the company's network security hardware and services from participating distributors without a commitment or upfront costs, which is an industry first. The updated FlexPay Program helps partners to procure WatchGuard solutions in whatever method best matches how they transact with end customers; this includes WatchGuard's existing one- and three-year fixed term contracts, MSSP pre-paid points, and now flexible monthly payments.
"MSPs and resellers are increasingly leveraging monthly, pay-as-you-go options for their customers, but because so few vendors and distributors offer compatible purchasing structures, they're often faced with capital bottlenecks and cash flow issues," said Michelle Welch, senior vice president of marketing at WatchGuard. "As a 100% channel-focused company that's dedicated to partner support and enablement, the new WatchGuard Subscriptions offering is designed to further simplify, streamline and strengthen how our partners do business with WatchGuard and meet their customers' security needs."
The FlexPay program provides WatchGuardONE partners true purchasing flexibility, with the freedom to select a pricing model that best suits their business – whether that be traditional up-front purchases, monthly payment terms, or pay-as-you-go models leveraging the company's award-winning MSSP points or the new WatchGuard Subscriptions option. The pay-as-you-go subscription route will be most appealing to IT solution providers looking to avoid time-consuming, costly and manual processes for purchasing or leasing security solutions up front, and fixed-term contracts that limit scalability. It can eliminate up-front expenses and long-term commitments for hardware, and allow partners to suspend, activate, reassign and scale various security services as customer needs change and grow over time.
WatchGuard is the only firewall vendor that has made hardware and security services available through on an online marketplace with no minimum term commitment or up-front costs. By removing unnecessary friction from purchasing and billing cycles, the WatchGuard monthly subscriptions purchasing model helps partners become more agile and flexible, and unlocks cash flow necessary for streamlined business operations and maximum profitability.
"As a longtime distribution partner, we've seen WatchGuard continually demonstrate its customer-first mentality in the channel. Offering added purchasing flexibility to customers through FlexPay's new monthly subscriptions is yet another example of their commitment to partner success," said Reyna Thompson, senior vice president, North American product management at SYNNEX. "We are pleased to be the first to bring this innovative purchasing model to market with WatchGuard."
Today, WatchGuard Subscriptions are available exclusively in the U.S. through the SYNNEX Stellr™ online marketplace. Partners can purchase pay-as-you-go subscriptions for tabletop and rackmount Fireboxes and desired security services through the marketplace, utilizing easy ordering and subscription management.
WatchGuard will continue to adjust and build upon the purchasing options available within the FlexPay Program over time to ensure partners have access to pricing models that best suit their business needs and customers' requirements.
Existing WatchGuardONE partners interested in signing up for monthly subscriptions should reach out to their designated channel account manager. WatchGuard Subscriptions will be available in other regions through other distributors in 2020 and beyond. For those interested in becoming a WatchGuardONE partner today, click here.