Sophos proud to sponsor the birthplace of Colossus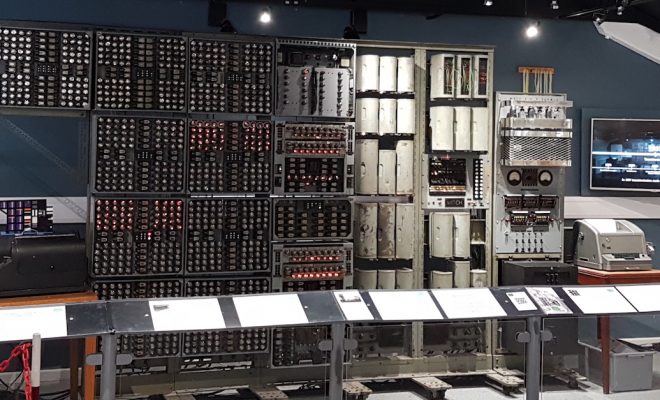 We are now a sponsor of The National Museum of Computing!
We are pleased to announce that Sophos is now sponsoring The National Museum of Computing(TNMOC) at Bletchley Park until 2020. Over the next 3 years we will be working with the museum to provide cybersecurity expertise and guidance as well as support the ongoing development of the museum's exhibition space and visitor experience.
As many of you will know, Bletchley Park is the site where World War 2 codebreakers cracked the coded messages sent by the Axis powers and, ultimately, helped bring an end to the war and secure victory for the Allies.
It is here, in Block H where The National Museum of Computing resides, that the history and evolution of computing and security – including the world's first computer, Colossus – can be seen in action.
The painstakingly rebuilt and functioning Colossus computer
At the core of the museum is also a highly successful education programme, aimed at school and college level students where they can learn the basics of computer coding. And, we will be supporting the programme through the renovation of the classroom-training suite.
For those over school age, the museum also runs a variety of computing, security and engineering events that are open to the public and suitable for all ages.