Watchguard AP327X – Made to Thrive in Extreme Conditions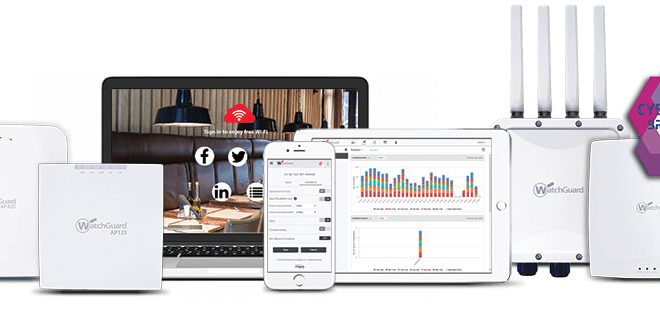 Today more than ever, people expect Wi-Fi access no matter where they are, even if they are outside, even camping. With the introduction of the AP327X, WatchGuard adds flexible antenna pattern coverage capabilities to secure Cloud-managed outdoor Wi-Fi!
AP327X Features and Specifications:
IP67-rated exterior to withstand harsh weather conditions
4 N-Type external antennas
Radios & Streams: 2×2 MU-MIMO, Wave 2
Max Data Rates: (5/2.4 GHz): 867 Mbps / 400 Mbps
Ports: Two Gigabit Ethernet
802.3at POE+ powered
Use Cases:
Ideal for school campuses, warehouses, manufacturing yards, malls, public hotspots, municipal Wi-Fi, and other outdoor deployments.
Download the AP327X datasheet and the Dual-band Omni Antennas datasheet for more details.
You can now extend you Trusted Wireless Environment to the outdoors with the AP327X, protecting both WatchGuard access points and any 3rd party access point (Meraki, Ubiquiti, Ruckus, etc) from the 6 known Wi-Fi threat categories as a dedicated WIPS security sensor.
When you deploy an access point that has WatchGuard Wi-Fi Cloud enabled with a Secure Wi-Fi or Total Wi-Fi license, you unlock the full potential of your WatchGuard access points with:
Patented Wireless Intrusion Prevention System (WIPS) protection against the six known Wi-Fi threat categories
Intelligent Network Visibility & Troubleshooting
Engaging Guest Portal Experiences
Powerful Location-Based Analytics
Scalable Management
For a lightweight feature set, manage any one of our APs with a Firebox via a Basic Wi-Fi license.
Take our Wi-Fi Cloud for a test drive: watchguard.com/wifidemo
To learn more visit: watchguard.com/wifi