SOPHOS – SFOS 17.0.6 MR6 Released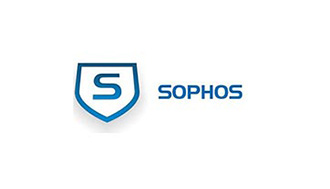 Hi XG Community!
We've finished SFOS v17.0.6 MR6. This release is available from within your device for all SFOS v17.0 installations as of now.
Besides that, the release is available to all SFOS version via MySophos portal.
Notes
Issues Resolved
NC-26520 [Base System] Logviewer exceeds allotted diskspace
NC-26601 [Base System] validatePort didn't validate all used ports correctly
NC-25574 [IPsec] Upgrade to v17 failed when a policy with name 'IKEv2' was created before upgrade
NC-26694 [IPsec] High memory usage of charon
NC-27001 [IPsec] Unable to enable the fail-over group for IPSec
NC-27228 [IPsec] IPsec connection ref count sometimes wrong
NC-27276 [IPsec] IKEv2 connection not retried when receiving AUTH_FAILED
NC-27278 [IPsec] Display issue in IE11 for IPSec Connections – NAT
NC-27283 [IPsec] HA: Hard reset failover takes too long
NC-27333 [IPsec] HA: Connections not synced to aux when pushing connect button
NC-27384 [IPsec] Race condition in charon when 60s retry timeout and IKE_INIT occur close together
NC-27412 [IPsec] IPSec failover group shows 2 active connections
NC-27510 [IPsec] IKEv1: cannot handle more than 2 concurrent Quick Mode exchanges per IKE_SA
NC-27608 [IPsec] IPSec Profiles XML has no information for new added configuration
NC-27734 [IPsec] Unable to recreate the config using the same connection name in Cisco VPN connection after reset
NC-27916 [IPsec] CSC freezing sporadically & system goes unresponsive
NC-28090 [IPsec] Follow Up – VPN connection can't be established if the PSK is very long
NC-27240 [Mail Proxy] Unable to send emails due to auto routing to rcpt DNS in case of greylisting reply for MX
NC-27382 [Network Services] DHCP Relay didn't work after upgrade to SF v17 MR3
NC-26104 [Networking] Networkd dead in HA setup
NC-27488 [WAF] Mod_url_hardening stack corruption
Downloads
You can find the firmware for your appliance from in MySophos portal.