Trend Micro launches 'worry-free' security platform as partners battle COVID-19 effects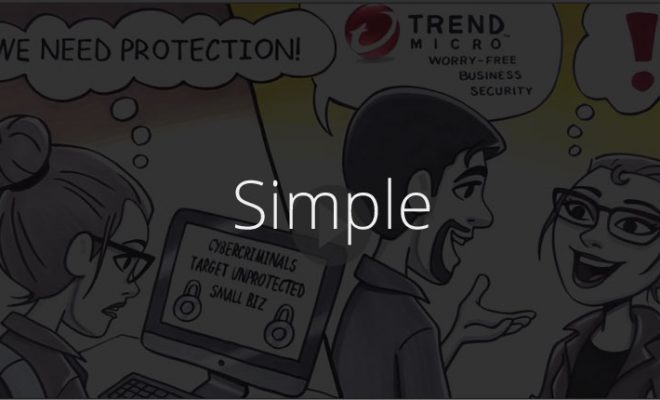 Trend Micro opens up on the biggest cybersecurity challenges facing the channel in 2020
What do you expect to be the biggest cybersecurity challenges facing the channel in H2 and beyond?
If I was asked this question a number of weeks ago I would have probably focused on areas such as the shift to SaaS models; adoption of Office 365 and consolidation.
The reality is that the need to address this list of challenges has been accelerated because of the global pandemic. However, this list has now grown considerably with the inclusion of more business critical challenges affecting all aspects of the industry, not just cybersecurity. My list today would be as follows:
SMBs are now under severe pressure, as a financially challenged channel will favour the large enterprise partners who have access to cash flow and finance.
Partners that do not have the ability to manage a sparse, disjointed and varied customer bases will really struggle. Those with the best management software supported by cash flow friendly business structures will have an advantage.
There is a challenge for vendors who find themselves playing a new role. Partners now need vendors more than vendors need partners, Partners need support and a vendor tell them it will all be okay.
There will be a huge financial challenge with credit lines already being maxed.
There is a chance that small SBs may be forgotten by vendors who, unlike Trend Micro, are struggling with cash flow and see these SBs as collateral damage in the quest for survival.
There will be a technology, security and management impact and requirement coming from a disjointed and fragmented workforce. Employees will be spending more time working from home and on reduced working hours.
What are end users demanding from the channel now with regards to cybersecurity?
First and foremost end-users are now demanding support, business continuity and stability as they struggle with the effects of COVID 19 on their businesses. They require partners and vendors that are reliable and experienced. Trend Micro's cautious approach over the years to acquisitions and focus on building a profitable and financially secure business will really stand to us in the coming months and years.
From a security perspective, the acceleration of employees' working-from-home through necessity has thrown up many issues for end-users. The industry is fraught with small to very large organisations that were just not prepared for this overnight shift. We see many end users that are unequipped with basic technology and uneducated around the security implications of working from a home office.
End users are requiring security solutions that fit their new way of working. Many employers are now under pressure to purchase flexible SaaS solutions that allow easy provisioning of licenses and management of a geographically dispersed workforce.
For partners the ability to manage this flexibility is crucial with more automation and fewer manual tasks. Powerful controls will be required in light of how end-users manage the division between their online work practices and their personal online behaviour when using the same devices. As always, end users will expect the security tech to do its job and not hamper or interfere with their daily tasks. That is the role we, as cybersecurity vendors, are now playing and have seen a massive uptake in our endpoint services solutions that allow for this.
How can partners without a heritage in cybersecurity take their first steps into the area?
Focus on training your people and, at a time where resourcing could be under extreme pressure, ensure you are training the right people. Find a vendor that can be a partner to your business as an IT reseller with a focus on support, enablement and consultation. Partners need a vendor that will help them transition and grow their business.
We always promote how we build solutions with ease of use at their core. The commentary we see around the IT skills shortage may now shift to commentary on forced staff reduction and redundancy because of the pandemic lockdowns. This will only reinforce the need for vendors to focus on ease of use and automation when it comes to solutions, licensing and management. Our solutions and platforms are designed as an answer to any resource shortage rather than to necessitate the recruitment of additional IT expertise.
Any partner can enlist in one of our various programmes depending on the type of business model you employ. You will be introduced to the solution, shown how it works and how to get the most out of it. We encourage users to run the solution for a few days and test it, play with it, then come back for more. The pre-sales team will engage with any and all partners pre-purchase and ensure they are comfortable before going to market with the chosen solutions.
What solutions does Worry-Free XDR bring together for the channel?
Apologies but I need to get a little more technical here.
Worry-Free XDR ties the security functions and controls found on the user's desktop or end-point and on the users mailbox situated in O365, which is an industry first.
XDR allows you to correlate backwards from any detected malicious item, following a lateral movement path, showing you every action, URL, key touch, or even command-line arguments used in the breach or detected instance. XDR allows you to paint this lateral movement in a report that shows clearly the answers to the age-old questions of why/how did this happen? Who else is affected? What happened?
Being able to answer these questions quickly via XDR saves time, money and investment. It ultimately improves customer satisfaction, which is a core KPI for our business.
what challenges does it help address?
As mentioned previously the nature of the channel has changed because of the challenges of COVID 19. Resellers who survive and thrive will find themselves managing more and more hybrid scenarios where customers are using a blend of on-premise and cloud technology. This gets difficult in situations where partners have been forced into adopting new models to survive. This will mean we will have workforces where the variance in experience in each area can be vast. We already see many resellers in the very early phase of their cloud migration, whether that is a partial migration or a complete migration, and this will only increase. This is where the ease-of-use of the solution is so important and why it is so often see as its strongest selling point.
One of the biggest challenges MSPs face is the spread of customers and that no two customers will have the same requirements or use the exact same technologies. Worry-Free XDR for the MSP allows the MSP to cast a very wide net of protection across a huge subset of cloud use cases. This takes little or no effort on the part of the MSP to set up, roll out and ultimately generate revenue immediately with solutions that are pre-built ready for use.
How does Worry-Free XDR make security simpler for partners?
Partners can threat hunt any detected object found on any customer site with the indicators of compromise created by the system upon detecting a malicious file. These IOCs can be used to scan other customers for evidence of the same attack type.
Worry-Free XDR allows partners to remote-lock PCs and offer them the strongest security layers available in the market today, using such protection tools as anti-ransomware, behaviour monitoring, DLP, anti-virus/anti-malware, machine learning, device control, application control and virtual IPS (aka virtual patching).
This combination of a vast array of security features are delivered by an easy-to-install agent. The agent that can be pushed automatically by various methods or by using popular RMM tools such as Kaseya, ConnectWise or Datto. It's a single pane of glass for end-point and O365 consumers.
How will partners consume it?
It is very simple. Partners will consume it via an already built platform engineered specifically for MSPs. Click the add customer button, choose a service plan (groupings of various Worry-Free family products) and manage accounts, licensing and billing from one single dash.
What type of partner does Worry-Free XDR cater for?
This solution is purposely built for MSPs and Worry-Free XDR can cater for large to small or medium-sized enterprises. There are no limitations to the use of the MSP portal technology. Whether it's a small-scale start-up or large global MSP, Trend Micro can handle large volume scaling with its Worry-Free XDR offering. Worry Free XDR caters for every type of industry and sector.
We are however seeing far more success with partners that have strong, informed and experienced IT leads.
How is the offering different from what else is available on the market?
Worry-Free XDR is an industry first exclusive to Trend Micro and has been engineered in line with customer behaviour and demand. XDR removes the time taken to correlate threat chains all the way back to the Office 365 mailboxes. Low-level admins on helpdesks can act faster than infosec teams trying to communicate with mail security teams. Essentially it speeds up reaction times and reduces costs required to investigate and correlate lateral movements from attacks that arrive through the Office 365 platform and other popular SaaS-style offerings such as Dropbox , Google Drive, OneDrive, SharePoint online, Teams, Gmail and Exchange Online.
What end-user organisations does XDR work best for?
Any SMB to small Enterprise organisation across all verticals. The Worry-Free product family has customers from all these types of organisations. It is essentially one of the world's most lightweight solutions that packs a punch with its multi-layered, interconnected threat protection.
Gary O'Connell, european marketing director, Trend Micro