Sophos: Important Product Lifecycle Update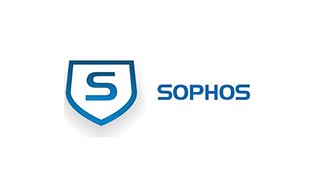 Sophos is focused on delivering the world's best next-gen security solutions. As part of Sophos' commitment to providing the best security, today we are announcing the latest lifecycle information for Reflexion services below and provide a clear migration path to Sophos Email Advanced.

Sophos Email Advanced is cloud email security delivered simply through Sophos Central's single management console. The service protects sensitive data, and users, from unwanted and malicious email threats and includes many features frequently requested by Reflexion users. Highlights include post-delivery protection for O365, malware sandboxing, time-of-click URL analysis, and push encryption included. With a portal-based pull encryption add-on license also available.
Product
End of Sale (EOS) date
End of Life (EOL) date
Migration Path
Reflexion Total Control July 10th 2021 March 31st 2023 Sophos Email
Reflexion Archiving Lite July 10th 2021 March 31st 2023 Sophos Email
Customers with Reflexion Archiving
Customers who have the full Reflexion Archive product (not Archiving Lite) can continue to use this in conjunction with Sophos Email. Migrating customers will be able to fill their existing archive from Sophos Email, no data migration is necessary. Please contact your account manager for further details.

Between the End of Sale (EOS) and End of Life (EOL) dates Sophos will:
• Continue to provide support, security updates, and critical bug fixes for existing customers in accordance with its standard policies.
• Allow existing customers to add new users and renew current subscriptions for term lengths up through the announced EOL date.
You can view the latest lifecycle information and migration paths for all products at any time on the Sophos website.
We strongly recommend that all customers migrate to the recommended Sophos products before the EOL date. Sophos has created a Frequently Asked Questions document to help answer common questions about this process.

You can test drive our next-gen products at any time via an instant online demo, or contact your Sophos Account Manager to setup an NFR license. If you don't have an Account Manager, simply contact

[email protected]

. You'll be up and running in less than a minute and will be able to explore fully the interfaces and capabilities.