Sophos Firewall Manager: How to make higher SFOS versions compatible with SFM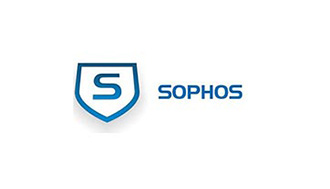 Overview
This article describes the steps needed to make the latest firmware versions of the XG Firewall compatible with the Sophos Firewall Manager. This is necessary when you upgrade the firmware of the XG Firewall to higher versions while it is being managed by the Sophos Firewall Manager.

The following sections are covered:
Applies to the following Sophos products and versions
Sophos Firewall Manager (software or virtual) 200 v17.0 GA
Sophos Firewall
What to do
Check the compatibility of the XG firmware versions and SFM firmware versions using the following guide.
Compatibility Guide for SFM and SFOS

Check the status of the specific XG device on SFM with the specific firmware. It should show as Incompatible as shown in the image below.

Navigate to System & Monitor> Maintenance and click on Compatibility Management section. The compatibility file for all the SFOS versions are available from this section.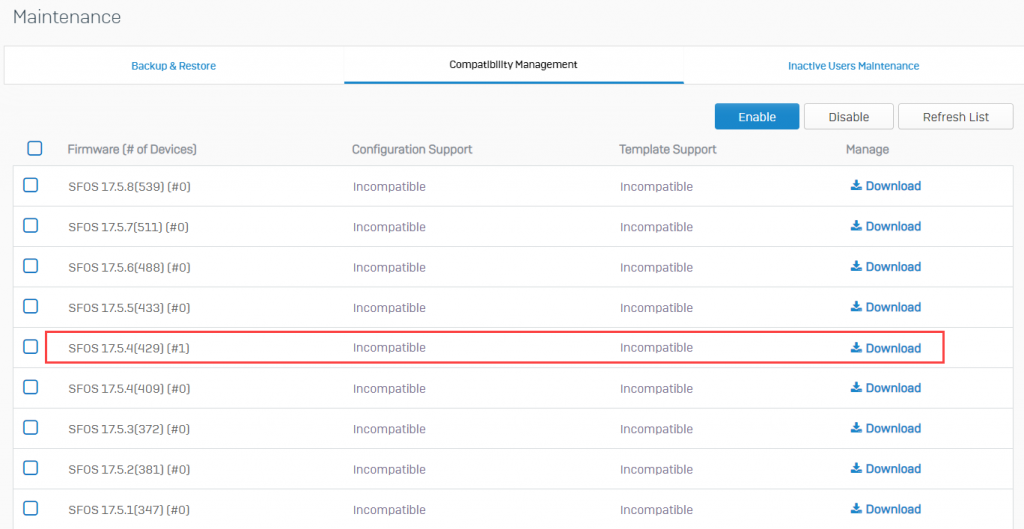 Download the compatibility file for the specific SFOS version. It will show us the status as compatible.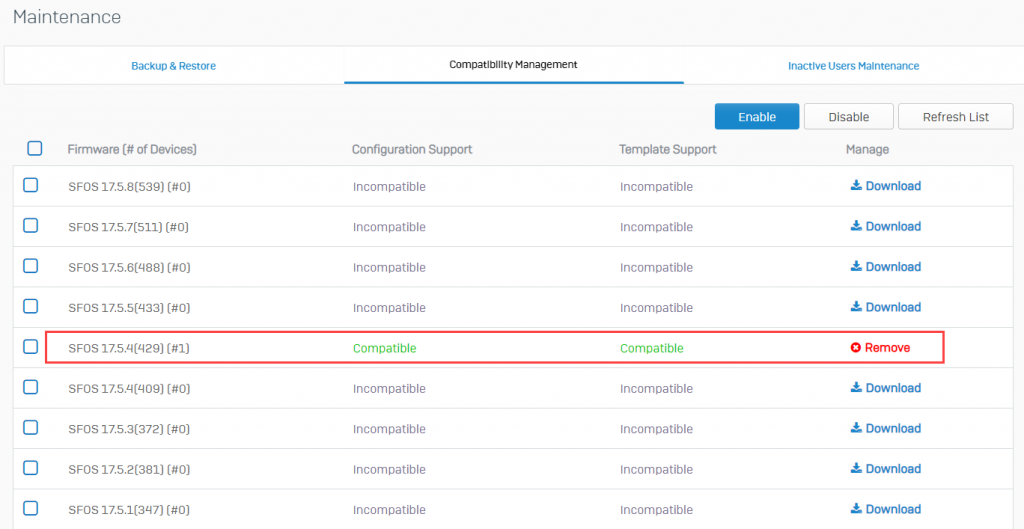 Related information
Sign up to the Sophos Support SMS Notification Service to get the latest product release information and critical issues.