SOPHOS – SFOS 17.0.5 MR5 Released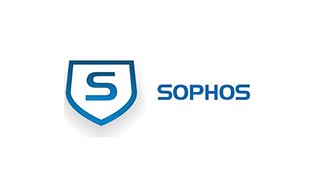 Hi XG Community!
We've finished SFOS v17.0.5 MR5. This release is available from within your device for all SFOS v17.0 installations as of now.
Besides that, the release is available to all SFOS version via MySophos portal.
Note: There are a few edge cases where some customers may still experience issues using multiple subnets with a single IPSec connection.  The team is working on those and all the last known issues should be addressed in MR6 which is expected to follow very soon. Please follow this Sophos XG Firewall: Cannot handle more than 2 concurrent Quick Mode exchanges per IKE_SA when using IKEv1
Issues Resolved
NC-23258 [API] System debug logs should not contain sensitive information
NC-21429 [Authentication] Users don't show the correct properties from their group after auto-creation
NC-21820 [Authentication] Make Access Server port (6060) use IP_PKTINFO
NC-22770 [Authentication] User role cannot change to Administrator for AD Users
NC-22935 [Authentication] Users are unable to login with CAA
NC-27199 [Authentication] Access Server crashes with eDirectory
NC-20765 [Base System] If several SNMP communities exist with same name in XG, all are deleted if you delete one
NC-22276 [Base System] SNMP Walk delivering inconsistent information
NC-22323 [Base System] Garner fails to log when multiple threads call gr_io simultaneously
NC-23073 [Base System] iView v3 doesn't display any email usage data
NC-26730 [API, Base System] Unable to change admin password through API
NC-25793 [Clientless Access] File browser does not load if directory contains a hardlink
NC-25852 [Clientless Access] UI dialog doesn't reset after closing and reopen
NC-21823 [Authentication, Firewall] Live users only displaying 8192 users
NC-22738 [Firewall, Performance] Firewall page load time increases after adding firewall groups
NC-22878 [Firewall] Allow user to edit rule while double clicking on the rule
NC-23254 [Firewall] In TAP mode, management interface doesn't respond when same traffic is seen on TAP and MGMT
NC-25628 [Firewall] Appliance inaccessible after restoring backup file from 16.5 MR8 to 17 MR1
NC-25724 [Firewall] Special character "|" allowed in firewall rule name but then does not allow moving firewall rule within the group
NC-25965 [Firewall] Unable to delete a proxy-arp entry
NC-25970 [Framework(UI)] Change React.js to production mode in SFOS release builds
NC-23212 [HA] Wrong Dedicated Link value is displayed after saving HA Auxiliary configuration
NC-23077 [Hotspot] Changing hotspot customization type from Full to Basic or Basic to full, removes default voucher template
NC-26137 [Hotspot] Interfaces not listed correctly for hotspot configuration
NC-22572 [IPS] "Status" value is empty for IPS logs in log viewer
NC-26882 [IPS] User can not add IPS Policy Rules to SF with 'Smart Filter' option enabled in any IPS policy using SFM
NC-27230 [IPS] IPS service is in dead state
NC-23016 [IPsec] RSA connection not working without remote ID and remote gateway '*'
NC-26152 [IPsec] IKEv2 initiator does not try forever if rekeying tries = 0
NC-26338 [IPsec] VPN failover timeout takes too long
NC-26339 [IPsec] Remote access with IPsec/PSK can't be established
NC-26354 [IPsec] IPsec UP notifications are being sent even though the tunnel is UP for IKEv2
NC-26582 [IPsec] IPSec tunnel not reinitiated after PPPoE reconnect
NC-26634 [IPsec] Add validation message for PSK connections with remote '*'
NC-26888 [IPsec] UI – Hostname beginning with a number for VPN remote gateway address is not accepted
NC-26988 [IPsec] VPN connection can't be established if the PSK is very long
NC-26998 [IPsec] Webadmin is very slow after update to SF v17 MR3
NC-27030 [IPsec] System unresponsive after enabling non-establishing IPsec connections
NC-27255 [IPsec] 64 characters PSK gets truncated to 57 characters
NC-26100 [Logging] Typo in "Missing Heartbeat" in log viewer
NC-19417 [Mail Proxy] Emails have the banner as an attachment instead of inline in the message
NC-22816 [Mail Proxy] Unable to release quarantined emails – 'Bad Request' received
NC-23049 [Mail Proxy] "Release" link in quarantine digest not obeying configuration settings when SF in HA (A-A)
NC-25705 [Mail Proxy] Antivirus fails to start after downgrade from v17.0 MR2 to v16
NC-25808 [Mail Proxy] AwarrenMTA: few mails appear on queue after delivery (DB query fails due to special character)
NC-26061 [Mail Proxy] IP reputation check is skipped when clubbed with 'recipient verification' policy
NC-26750 [Mail Proxy] RBL scan should be skipped if IP address is in Allowed IP address list
NC-26773 [Mail Proxy] Incorrect values shown for disk utilization for SMTP quarantine
NC-21877 [Networking] Remove limit for static IP-MAC mapping in DHCP
NC-22792 [Networking] Full import export is failing due to specific invalid dhcp config
NC-25395 [Networking] Wrong port OUT marked while using of primary and secondary gateway
NC-23178 [nSXLd] URL categorization look up fails
NC-23206 [nSXLd] Unable to save domain info in customized web categories
NC-26080 [Reporting] "Internal Server Error" while accessing Web Admin
NC-25589 [SSLVPN] Username with '@' is not displayed correctly in SSL VPN Client
NC-22961 [Synchronized App Control] Add customized apps to the "categorized" widget in control center
NC-25309 [Synchronized App Control] Timestamps for last occurrence should not show seconds
NC-25950 [Synchronized App Control] Endpoint name is shown wrong after upgrade to MR-2
NC-25953 [Synchronized App Control] Normalized path is shown instead of filename after upgrade to MR-2
NC-22750 [UI] Control Center – text wrapped and appears on two lines in Japanese language
NC-26242 [UI] Web Server Protection >> General Settings tab is not displayed in some languages
NC-26340 [Up2date Client] Message "New firmware available for AP" shown on dashboard although version is already installed
NC-21760 [WAF] Ruleid is not set in case of HTTPS host mismatch
NC-25461 [WAF] Additional cookie from WAF is added without HttpOnly detail
NC-25633 [WAF] Unable to edit/save WAF rule
NC-18732 [IPS, Web] Load average is going high on CR300iNG with SFOS v16.5 & v17.0 GA
NC-22030 [Web] Policy tester does not allow multicast addresses in the URL
NC-22752 [Web] Range requests cannot download files larger than 2GB
NC-22993 [Web] TeamViewer not working after upgrading to 16.5 MR7
NC-23061 [Web] Content Filter details are not displayed with languages other than English
NC-23082 [Web] Garner segfault occurred in feedback channel plug-in
NC-25356 [Web] High memory utilization increasing daily on XG430
NC-25370 [Web] Web Proxy does not work correctly when application filter is set to "Synchronized App Control"
NC-25397 [Web] Logout option disappears from Captive Portal page
NC-25582 [Web] Range header in requests should not be validated when AV scanning is not required
NC-25771 [Web] Gmail: Email attachment upload failed with HTTPS scanning
NC-26352 [Web] Outlook cert error in explicit mode on dns failures
NC-25687 [Wireless] Built-in AP is not broadcasting unless it is configured in a separate zone
NC-26380 [Wireless] Wrong wireless AP status displayed in Control Center
Downloads
You can find the firmware for your appliance from in MySophos portal.