SonicWall thrives after Dell split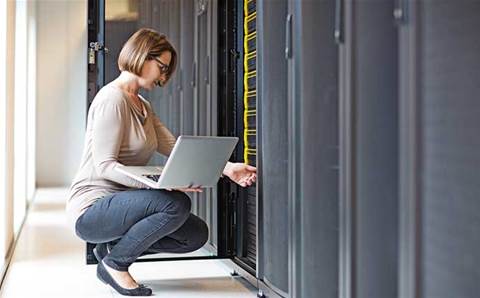 A year after the company announced its private equity-driven split from Dell, network security vendor SonicWall said it has already exceeded its growth goals.
SonicWall said it has surpassed the "aggressive financial and operational metrics" it set for its first eight months as an independent company. In an exclusive interview with CRN USA, chief executive Bill Conner said that growth was driven by the company's partner strategy, focus on technology innovation, a growing threat landscape, and an overhaul of the company's service strategy.
"Everything is going extremely well," Conner said. "We have miles to go before we sleep, but if you look across the business it's just performing financially and operationally much better than what we had expected." SonicWall doesn't have to disclose exact growth numbers because it is a privately held company.
The update comes just eight months after SonicWall finalised its split from former parent company Dell. SonicWall announced a year ago in June that it had been sold to Francisco Partners and Elliott Management as part of its sale of the Dell Software Group. SonicWall appointed Conner as chief executive when the deal closed in November.
A key factor in that growth has been the company's 100 percent channel strategy, vice president of worldwide sales Steve Pataky said. SonicWall said it had more than 15,000 partners register for its SecureFirst partner program since it launched, including 4000 partners new to SonicWall. Those partners have completed more than 10,000 hours of training and 19,000 exams through the company's SonicWall University. The company has also seen a 50 percent growth in partner deal registrations, adding up to more than US$250 million in new sales pipeline.
In an interview with CRN USA, Pataky said that growth is the result of the company's "sustaining investments" in the channel, including a 100-percent commitment to a partner go-to-market model and investments in partner infrastructure, a new partner database, partner portal, SonicWall University training, and more.
"All of the different elements are starting to come together," Pataky said. "These aren't one and done initiatives. You have to commit to them and sustain the investment … This is not a blip. It's a sustaining thing because we made this sustaining investment. Partners vote with their pen and their dollars … They have had as much confidence in SonicWall as we have had in them and that's where we want to be."
Pataky said SonicWall had worked to balance a "respect for the past," with a 25-year history as both an independent company and under Dell, with "doing the right thing for the next generation" of the company. He said partners saw a now independent SonicWall as a "rebirth" of the company, driving high rates of adoption of the company's security solution.
Pataky said SonicWall was now looking to take that channel vision globally with expansions into Europe and other global markets. He said SonicWall was also looking to expand its distribution relationships, which he said would benefit from its standalone security focus.
Conner said SonicWall has added to that "excitement early on" with a focus on technology innovation, most notably its Capture advanced threat protection service, and improved support and field enablement. He said the company has embraced a "startup" culture, with engineers passionate to stay late and work on the company's technology and even the occasional beer event.
Both Conner and Pataky said the key to continuing this growth momentum was consistency and execution.
"To much is given, much is expected," Conner said. "We are just going to keep doing the same thing."